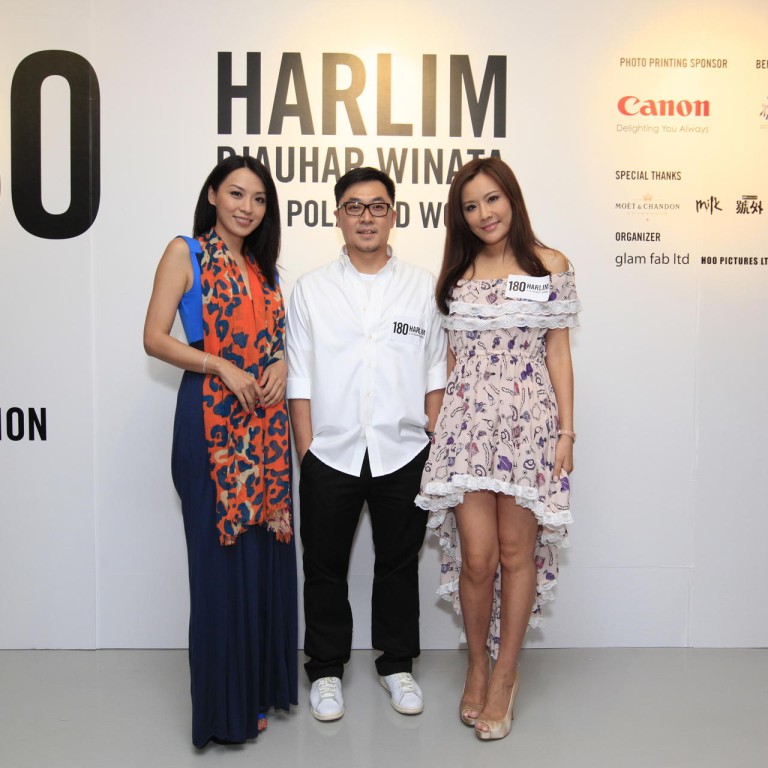 Veteran lensman's HK$1m unvarnished fashion portfolio to benefit charity
In this age of digital and smartphone photography, it is refreshing to see something that does not look like millions of other vintage-style photos on Instagram.
Harlim Djauhar Winata, a veteran fashion photographer, challenged himself to produce a portfolio of fashion photos using only 12 boxes of discontinued large-format Polaroid film with absolutely no touch-ups.
The result, exhibited on Friday at the Hong Kong Arts Centre, was 50 meticulously composed and contrasted black-and-white photos where the imperfections - including rugged edges and grained textures - were part of the art.
"I did not even crop these photos. They are the way they are as I shot them," he said. "My method is somewhat the opposite of what some people do with digital photography. Instead of relying on post-production, I have put my effort into what precedes the shutter."
The photography took place in studios and outdoors in Hong Kong and Beijing, involving dozens of crew members, stylists and models. Winata and his collaborators invested more than HK$1 million in the production.
"I want people to know photography isn't an easy craft to master," he said.
The proceeds from the sales of his first book, , featuring the 50 photographs, will benefit the Hong Kong Hereditary Breast Cancer Family Registry.
This article appeared in the South China Morning Post print edition as: Veteran lensman's HK$1m unvarnished fashion portfolio to benefit charity