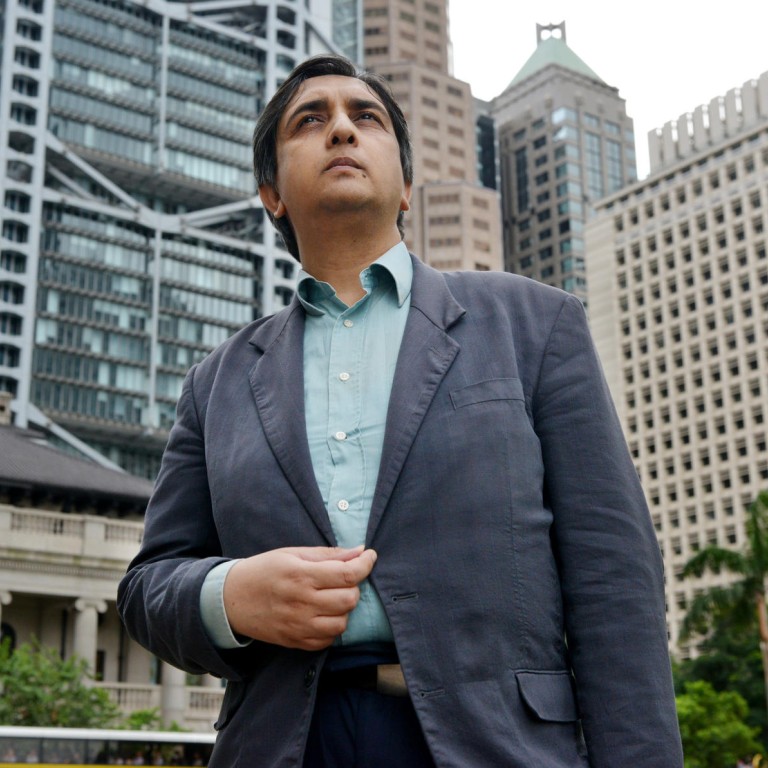 Businessman Philip Khan born in Hong Kong cannot get passport
Man whose family came to city a century ago can't contest Legco election as he isn't a Chinese national
A businessman of Indian descent has been unable to gain Chinese nationality or a local passport even though his family came to the city nearly a century ago.
Furthermore, Philip Khan, 50, was born and raised in Hong Kong, and his late uncle fought against the Japanese in the second world war.
The businessman found himself caught in an identity crisis when he tried to run in the upcoming Legislative Council election and was told he was ineligible because he was not a Chinese national.
Khan, who speaks fluent Cantonese and has a trading business on the mainland, said the Legco ordinance went against the city's Basic Law, which protected the rights of permanent residents to stand for elections.
He is now considering launching a judicial review.
His family arrived in Hong Kong in 1915 from what is now Pakistan. It was then part of British colonial India.
"We have always considered Hong Kong as our home," Khan said. "We have a close relationship with Hong Kong's history. I see myself as a native too as my family had been in Hong Kong for almost 100 years. We have contributed to the society."
Khan said his uncle, Fazl Muhammad, a Hong Kong police constable, was killed by Japanese bombs in Ho Man Tin.
"Before 1997, I considered myself a Hongkonger," he said. "After 1997, I also considered myself to be a Hongkonger. But this year, I suddenly have doubts about my own identity. Am I still a Hongkonger?"
In April, he tried twice to apply for Chinese nationality so that he could run for office. But immigration officers dissuaded him from even filing the applications, citing mainland nationality laws that require at least one of his parents to be a Chinese national, Khan said.
In June, Khan voluntarily took an oath before the immigration officers that he would renounce his Pakistani passport so that he could apply for an Hong Kong passport.
However, he later received a letter that said he had to prove he was a Chinese national.
Similarly, Pakistani housewife Balqees Bibi's application last year to become a Chinese national was also rejected. Bibi, 48, said that was even though she had submitted all the relevant paperwork and had gone for an interview.
She said last week that no reason was given, but she suspected it was because she could not speak Cantonese and was not rich. When she was 18, she came to Hong Kong with her husband, whom she later divorced.
Her six children (who speak Cantonese) and four grandchildren all live in Hong Kong. With the national education curriculum being introduced in schools, Bibi said it was unfair to teach her descendants to be patriotic without recognising their nationality.
"If the government really wants to push for national education, give us passports first and treat us as Chinese. Then you can teach our children national education. I will treat you well if you treat me well," she said.
To be sure, foreigners have been successfully naturalised in Hong Kong, including Ocean Park chairman Allan Zeman and district councillor Paul Zimmerman.
The Immigration Department says foreigners or stateless people can apply for naturalisation if they have relatives who are Chinese nationals, they had settled on the mainland, or have other legitimate reasons. Applications would be considered individually based on their merit, it said.
This article appeared in the South China Morning Post print edition as: Businessman born in HK can't be naturalised