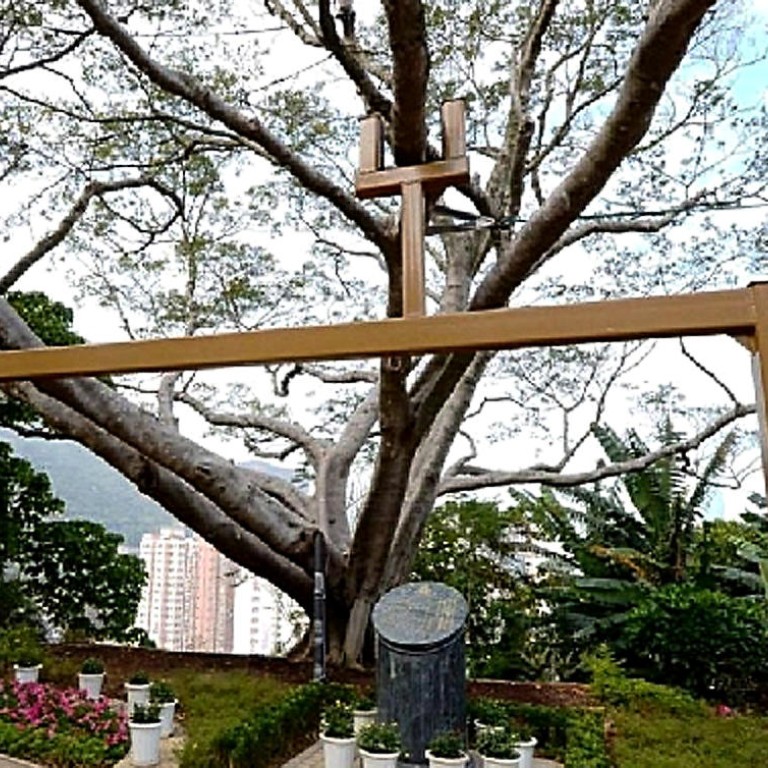 Heritage tree removed from park amid disease fears
A heritage tree removed by the government yesterday because it posed a danger to the public is suspected to have been infected with the brown root rot disease that has afflicted trees across the city.
The 13-metre Chinese banyan at the entrance of Lei Yue Mun Park is the eighth heritage tree removed in recent weeks suspected or confirmed to have the widespread infection amid criticism that the government has not done enough to contain it.
The government did not immediately announce yesterday the possibility that the tree had the fungal infection, saying only that it might collapse.
It was only after an approach by the that the Leisure and Cultural Services Department mentioned the suspicion.
The department said the banyan had been treated after it was found to have signs of decay in its roots and abnormal shedding of leaves in a regular inspection in September 2008. But it had shown no sign of improvement since then.
A spokesman added that the removal was recommended at the end of last month by an expert panel of the Tree Management Office, which considered the tree was in danger of falling. The last inspection by the department was made in May this year.
The government did not say what was done with the tree after removal. Tree pathologists said the roots and branches of infected trees and the surrounding soil should be burnt to prevent further spread of the disease.
But an inspection by the on Sunday found the bottom part of an infected tree in Kowloon Park was still exposed weeks after it was removed following Severe Typhoon Vicente last month.
Tree professor Jim Chi-yung, a member of the government's expert panel, said the panel had not been given the full picture.
"We were just asked to endorse the removal," Jim said. "We were never informed of the tree's situation before they came to us for removal. If they came earlier, we could have helped to save it."
This article appeared in the South China Morning Post print edition as: Another heritage tree removed over disease fears