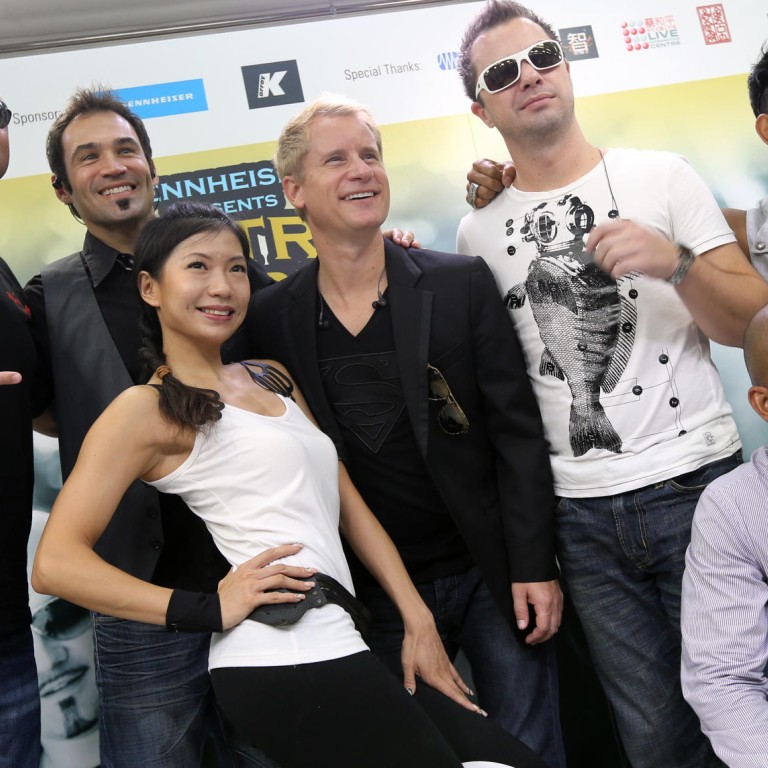 American Metro Vocal Group makes splash with Canto-pop covers
Metro Vocal Group makes a splash by doing songs in Cantonese - even though not all members can speak it
When four Americans came to Hong Kong in 2005 to sing at the opening of Disneyland they had little idea what they would be doing four years later - singing unaccompanied in two Chinese dialects, releasing a Cantonese album and staging concerts in Hong Kong.
Hailing from the Midwest, the Metro Vocal Group performs a cappella versions of Cantonese and Mandarin pop songs, besides singing in their native English.
They will sing in a concert next month featuring Canto-pop songs such as Joey Yung's , from their latest Chinese-language album .
Two years ago, the group did an a cappella cover version of Hong Kong band Beyond's signature song (Under a Vast Sky) and filmed a music video of it. It went viral on video-sharing sites such as youtube and tudou, getting almost 2 million views in a week and more than 13 million hits altogether so far.
"They're very excited about gweilos singing Chinese songs and how good it sounds," said Sean Oliver, the group's lead singer, who is originally from Cincinnati, Ohio.
But Cantonese is difficult and takes time to learn. The group hired a coach to teach them the pronunciation and translate the lyrics for them.
"Cantonese is much more difficult than Mandarin, but we enjoy singing both," said group member Eric Monson, from Iowa City, Iowa.
"Our friends, artists and people in the music business recommend us Cantonese songs and we research them ourselves. We usually spend three to four weeks to work with arrangers. And then we 'Metro-fy' the song, so that it fits all our voices, and then record it."
Singing and speaking are different, though, and while most of the members can sing in seemingly perfect Cantonese, they cannot speak it in daily life. "But we know the names of the good things, such as [cold milk tea]," Monson said.
Their favourite Hong Kong rock band is Beyond. "We haven't heard a Beyond song that we don't like, but we can't do all their songs so we'll wait a couple of years and put in another one. They're fantastic, every song they do," Oliver said.
Besides Beyond and Yung, the group - which also includes Michael Lance and Kevin Thornton - has covered songs by Eason Chan and Wang Leehom and made a guest appearance at a concert by Hong Kong singer G.E.M. this spring. They have also performed frequently on mainland television stations such as Hunan Satellite TV and Jiangsu Satellite TV.
"We're more popular in China than in Hong kong," Oliver said.
While they are attracting fans in China, their friends back home in the US do not quite understand them. "They say: 'I love the music and the melody, but I don't know what you guys are singing. Why don't you sing in English?'"
This article appeared in the South China Morning Post print edition as: US singers do Canto-pop covers