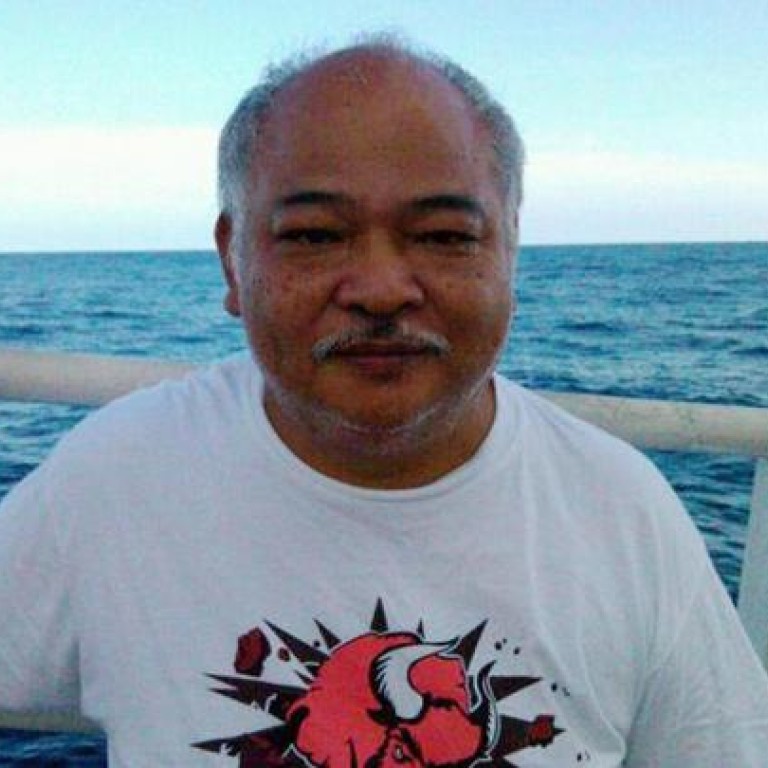 Ragtag Diaoyu activists backed by Hong Kong's political heavyweights
Diaoyu protesters received funding from HK heavyweights, including CY Leung
The eight activists arrested by Japanese authorities for pitching the Chinese flag on the Diaoyu Islands may be a mixed bag - including a politician, a teacher and a construction worker - but they have the backing of Hong Kong's political heavyweights.
A spokesman for the Hong Kong-based Action Committee for Defending the Diaoyu Islands said it received financial support from leaders including Chief Executive Leung Chun-ying, Tsang Yok-sing of the pro-establishment Democratic Alliance for the Betterment and Progress of Hong Kong, the Civic Party's Audrey Eu Yuet-mee and former Legislative Council president Rita Fan Hsu Lai-tai.
Spokesman Chan Yue-nam said the leaders all donated paintings for auction to raise funds for the voyage. He said Lew Mon-hung, a delegate of the Chinese People's Political Consultative Conference, also made regular donations. The support buoyed the activists who made it to the rocky East China Sea outcrop known as the Senkaku Islands in Japan.
The most widely quoted of them is Tsang Kin-shing, widely known as "The Bull", a former legislator and district councillor.
Tsang is a member of the radical League of Social Democrats, and regularly joins anti-government protests such as the July 1 rally, and the June 4 candle-light vigil.
Two other activists, construction workers Koo Sze-yiu and Lo Chau, are long-standing allies of radical lawmaker "Long Hair" Leung Kwok-hung, a leading member of the league.
Wong Fah-man, meanwhile, runs a garage, while design teacher Lo Chung-cheong was one of the residents of Kowloon's Mei Foo Sun Chuen estate who protested over a high-rise residential project being built opposite their homes.
The captain of the trawler that took the activists to the islands, Yeung Hong, is a host on online station Green Radio. Yeung obtained his captain's licence on the mainland. He steered the Kai Fung No2 to its destination amid harassment by Japanese ships.
Accompaying the six Hongkongers are Ng Shek-yiu from Macau and mainlander Fang Xiaosong . Ng is a contractor and Fang is a construction worker.
The four crew members on board the Kai Fung No2 are fishermen from Cheung Chau. Their friends said the crewmen's families were not told they had joined the expedition, and thought they were out fishing.
One action committee member said it has about 30 active members. Most became friends in 1996 when they joined activities by the Hong Kong Alliance in Support of Patriotic Democratic Movements of China.
CPPCC delegate Lew told the he had donated HK$4 million to the Diaoyu activist group over six years, including HK$1 million last year. The committee spent much of the money on two fishing boats; the other vessel was sold because Kai Fung No2 needed costly repairs and maintenance, he said.
"Protecting the Diaoyu Islands is a mission shared by everyone, regardless of their political affiliation," Lew said.
This article appeared in the South China Morning Post print edition as: 'Mixed bag' of activists backed by big names