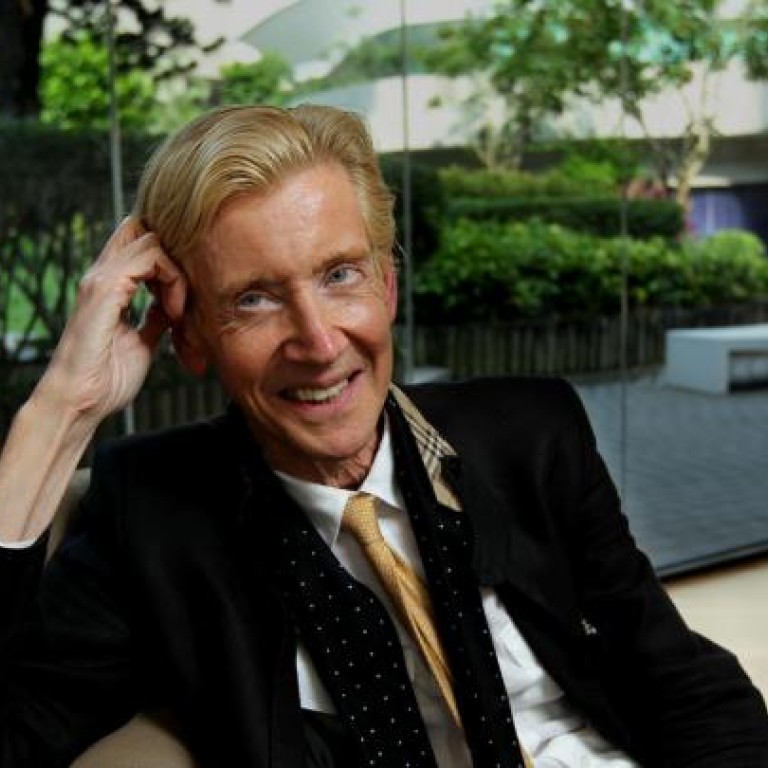 Academy for Performing Arts chief Kevin Thompson speaks on leaving his post
Despite a series of controversies, Kevin Thompson is leaving the city's Academy for Performing Arts with the institution 'maturing' and growing in stature
Perhaps it's an inherent talent for a classical musician, but Kevin Thompson has always shown a flair for doing the right thing in front of a camera.
And in eight often difficult years as head of the Hong Kong Academy for Performing Arts, he has had to become good at showing the institution's best side, as well as his own.
As his tenure comes to an end, Thompson says "it felt like eight weeks", but he is proud of achieving what he set out to do in 2004.
Those goals were building the institution's international links - it now has ties with The Juilliard School in New York and colleges on the mainland - and introducing master's degrees in performing arts disciplines.
And one of his final contributions was to put forward expansion plans for the academy's Wan Chai campus, including the construction of a new nine-storey building, and complete a strategic review, which encouraged the academy to focus its resources on disciplines it is strong in, including music and technical arts.
"Maturing the institution is not a job that can be done overnight," Thompson says. "It's time for the academy to expand. [The review] is an incremental part of the maturing of the academy," he says.
Thompson may have elevated the academy's academic standing, but his directorship has never been far from controversy. The reported concerns earlier this year that the academy was not providing enough music and dance graduates to join professional performing arts groups, and there have been questions over transparency in recruitment.
The choice of Adrian Walter, former head of music at the Australian National University, as Thompson's successor has also led to concerns about transparency after it was revealed he had been in dispute with staff at his former workplace.
Award-winning actor Anthony Wong Chau-sang says the academy has little transparency. Unlike other tertiary institutions, it operates under the Home Affairs Bureau, which funds its HK$236.2 million budget.
"No one keeps an eye on what's going on. Who's really in charge? " Wong says. "And all these arbitrary expansion [plans] … the academy needs to explain themselves and be accountable to the public."
Asked about his decision to bring in foreign staff, Thompson says he wants the city to be a hub for international talent. "It's very healthy for a society … Any place of vibrant culture has people coming in. It adds to the quality and the experience of the local community," he says.
But he wants Hong Kong talent to get the credit it deserves as well.
"Some of our pianists, I believe, are the best in the world. We know that because we benchmark ourselves constantly, and yet we don't seem to get that level of exposure."
Thompson denies his departure is down to politics - with a decision to allow a dance troupe associated with the Falun Gong movement to perform linked by some to his departure.
Instead, he wants to try something new and to return to England to spend more time with wife Patricia, a fellow musician.
"We have been married for 36 years, [but] we have lived in the same place for eight years," he says. "This time we'll be in the same place."
But Thompson has one lesson he wants to share with his successor before he leaves. "You can never overcommunicate," Thompson says.
"That's something I've learnt living in Hong Kong … If you are in your own culture, you can be very subtle about communication. [But] in a different culture, you have to be very strategic about communication."
This article appeared in the South China Morning Post print edition as: Arts head goes with his goals accomplished