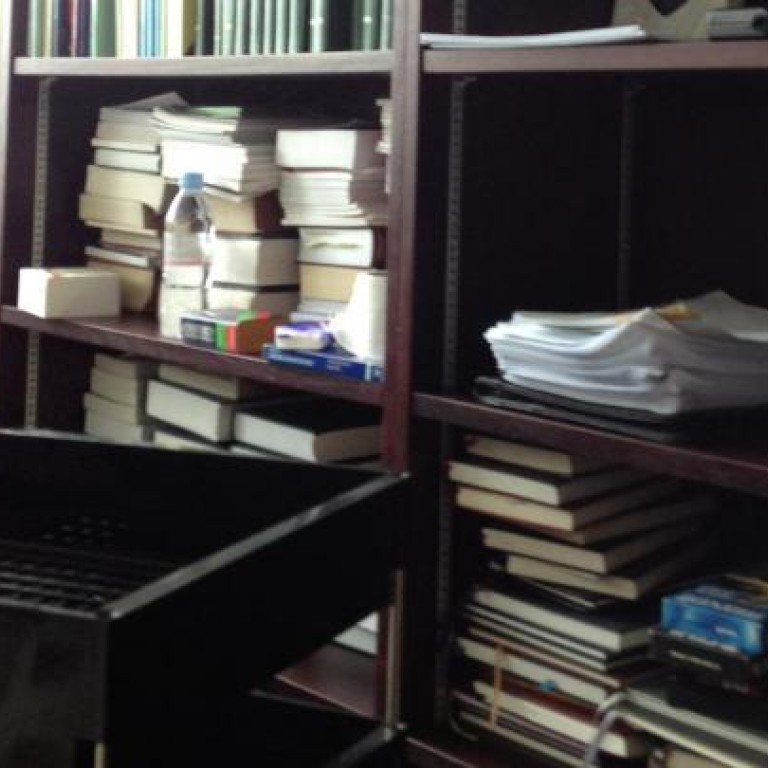 HKU criticised for moving staff into building site
University guilty of bad practice, warns green building expert, as fears remain over health hazards
Health hazards plaguing the University of Hong Kong's new campus could damage its hopes of having the development win top-level green building status, experts say.
The university has faced mounting pressure over its decision to move staff into its Centennial Campus before its completion, exposing them to high levels of legionella bacteria and the carcinogen formaldehyde.
The development was to be submitted to Hong Kong's Green Building Council and the equivalent body in the United States, according to the university's sustainability report last year, but experts say the health concerns make it likely the building would not get a high green grading.
Agnes Ng, a director of the Hong Kong Green Building Council, warned: "It's a very bad practice to move in people before the completion of construction works as it will put their health at risk."
She said the university would have to explain how it had isolated the working environment from construction areas.
The reported yesterday that staff at the new campus had suffered skin rashes, headaches, irritated eyes, sore throats and diarrhoea. Some staff had asked to work from home.
The university has remained silent despite calls for full disclosure of the results of air quality tests and of the locations affected by the bacteria.
The university's checks confirmed that formaldehyde was brought in on new furniture, affecting three buildings designated for the arts, social science and law faculties. According to correspondence between the university and staff, about 200 items of furniture were being treated to remove the chemical.
The Environmental Protection Department says a "good" level of formaldehyde in air would be less than 100 micrograms per cubic metre, but readings witnessed by staff in June showed formaldehyde at between 10 and 100 times that level. The university, however, has said only one of the 12 locations sampled failed to reach a "good" standard.
US green-building standards require an even lower level of formaldehyde - no more than 20 micrograms per cubic metre.
Daniel Chan Wai-tin, an expert panel member of the local green building assessment system, said the formaldehyde could linger for years and may affect the final assessment, which must be submitted by the university within 12 months of obtaining an occupation permit.
Security was tight around the new campus yesterday and a reporter was prevented from interviewing faculty members on health matters. A n unpleasant smell of concentrated paint thinner was still present in the Law Faculty.
One law professor, worried about his health, said the construction work and quality tests of the new campus were "very rushed". Some staff say they have "balanced their schedules" by spending more time working in the library or at home to avoid the offices.
This article appeared in the South China Morning Post print edition as: HKU slammed for moving staff into building site