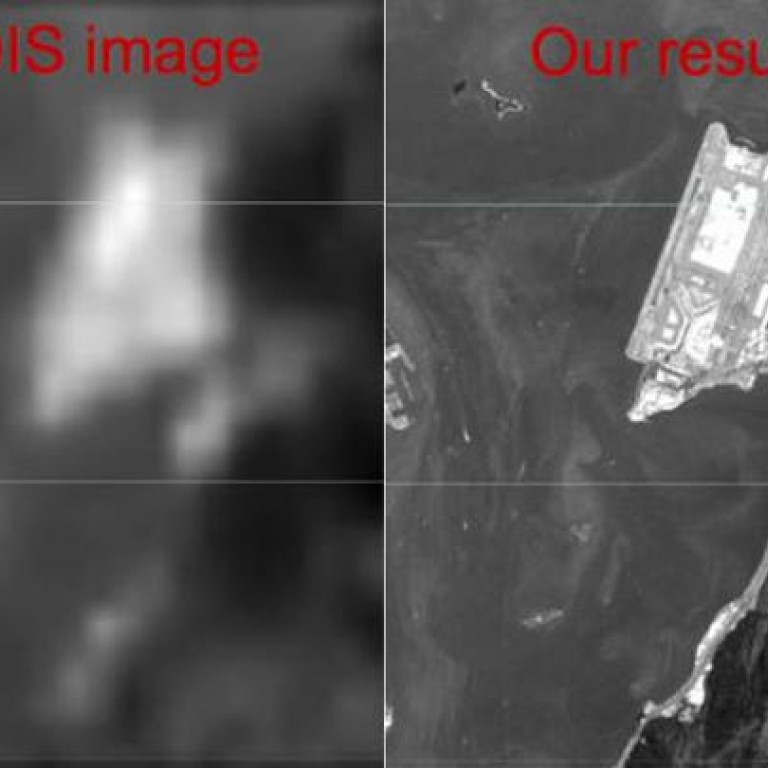 Technology breakthrough will change way we see the world
From illegal structures to the composition of air particles, scientist puts them clearly in picture
A Chinese University scientist has developed a new satellite-imaging technology that he says will allow people to track even the smallest changes in their environment, such as the proliferation of illegal structures or last month's plastic pellet spill.
Dr Huang Bo, of the university's Institute of Space and Earth Information Science, says his approach offers a promising alternative to current methods for monitoring pollution, development and natural disasters.
His software captures and combines simultaneous data from two satellites to produce pictures with an unprecedented level of detail, showing not only what is in a given spot, but what it is made of as well.
Huang said the technology represented a breakthrough in efforts to observe the earth from space, especially in crowded inner cities.
"The new application generates synthetic imagery with high spatial detail … and multi-angle observation simultaneously," Huang said. "It can capture complex structures and changes in a dynamic, high-density urban environment like Hong Kong."
The increased level of detail promises to allow observers to more accurately and efficiently monitor land use, as well as air and water quality. It can provide more information about things like particles suspended in the air, salt levels of the sea, vegetation distribution and temperature.
As such, it can be used to monitor environmental accidents and disasters, like bush fires, red tides and landslides or track debris from shipping spills, such as the plastic pellets that washed up on Hong Kong's shores after Severe Typhoon Vicente last month.
Huang believes the technology could be used to halt the spread of illegal structures in the city as well as predict crop growth and plot the best railway routes. He envisions that smart phone users could get air pollution levels for any location in the city, instead of the 14 public air-quality-monitoring stations.
Huang and his team spent three years and HK$1 million developing the technology. He is now seeking government funding to develop practical applications for the prototype system.
This article appeared in the South China Morning Post print edition as: Breakthrough will change way we see the world