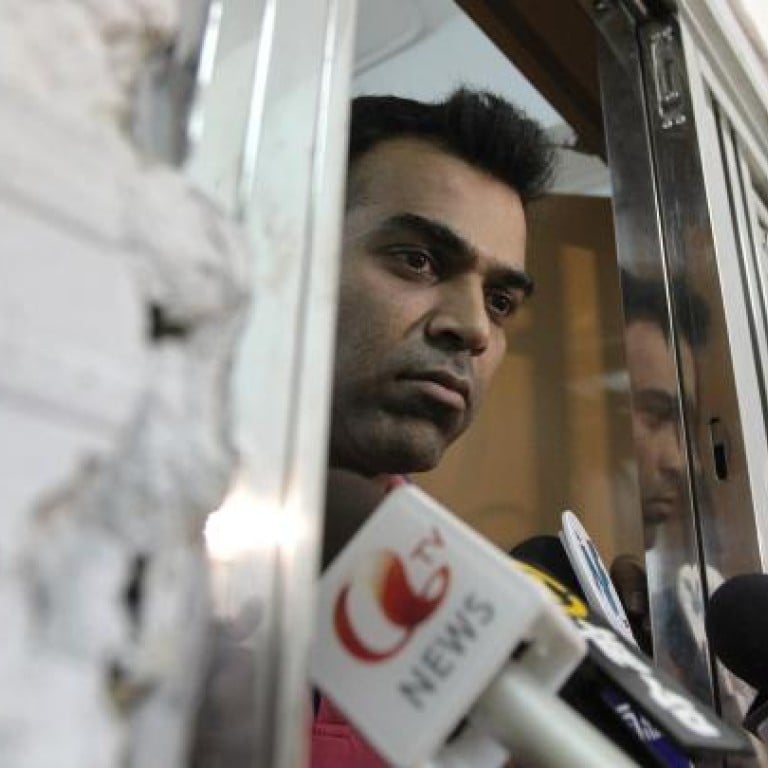 Fire hazards still riddle Fa Yuen Street despite repairs after blaze
Lessons from the Mong Kok tragedy last year have failed to take hold in the building's recent renovation
Illegal construction work, blamed for the high death toll in the deadly Mong Kok blaze last year, is back in evidence at the fire-damaged building.
Renovation is largely complete in the eight-storey building at 192-194 Fa Yuen Street, where nine people died and 34 were injured in a fire last November. But some flats have again been illegally subdivided into self-contained rooms of about 200 sq ft each and at least one fire exit has been walled up.
The tenants are mainly new migrants or South Asian construction workers.
In a visit to the building yesterday, the t found that a fire exit on the fifth floor had been walled up to become part of a room. Huts built on the rooftop blocked a fire escape to the roof, and shoe racks, empty bottles and plastic buckets cluttered the staircase.
Fire safety officers who yesterday made their first visit to the building in six months, spotted two obstructed fire escapes, Director of Fire Services Chan Chor-kam said.
"We have conducted more than 10 on-spot checks after the fire. The last time was in February," said Chan, adding that his department's aim was to do safety checks on buildings in Mong Kok, Yau Ma Tei and Tsim Sha Tsui at least once a year.
Buildings Department officers also visited the block yesterday but failed to get into some of the units because no one answered the door.
The department said that since the November fire it had served seven orders to landlords about illegal building works, two of which had been rectified.
Ali Wasid, who is paying about HK$3,000 a month to rent an en suite room at No 192 Fa Yuen Street, said one flat was usually subdivided into four or five rooms.
"I know about the fire last November, but I am not afraid," he said. "[The landlord] told me it was safe now, no problem."
The fire started in a hawker stall selling children's clothes early on November 30. It is believed wind spread the flames to other booths and to the building through canvas awnings.
A faulty electric cable in the stall near the staircase exit is believed to have been the source of the fire, while illegal building alterations hindered firemen and blocked escape routes.
After the blaze, the government checked 339 buildings near hawker stalls, as well as the stalls themselves, to look for fire hazards.
The Fire Services Department said 872 fire hazards were identified during the inspection from December last year to April this year. Of these, 284 cases involved serious hazards such as locked exits to roofs and obstructions to fire escapes.
This article appeared in the South China Morning Post print edition as: Fire-hazard nightmare continues in Fa Yuen Street