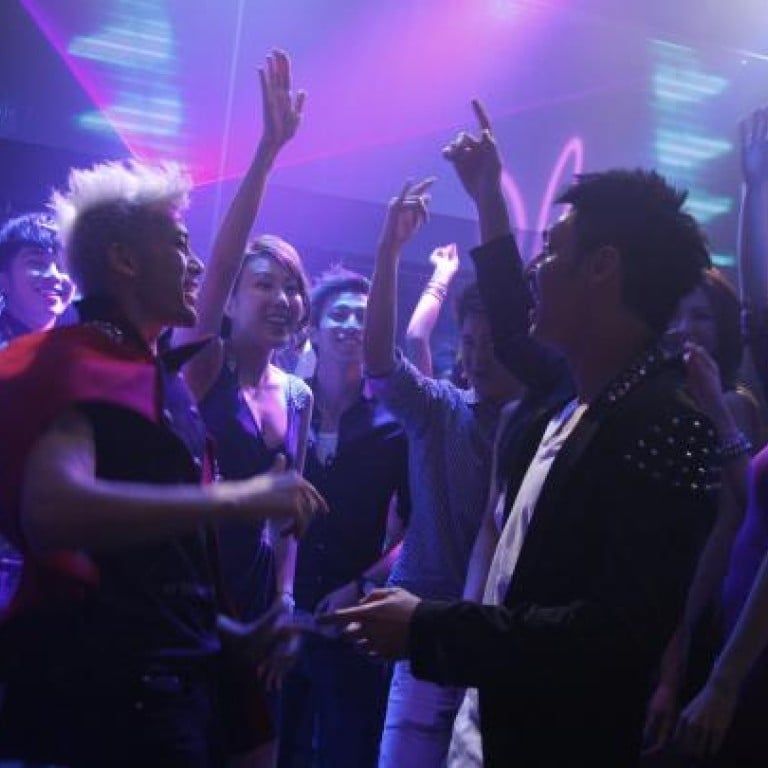 Film review: stale cocktails all round in Lan Kwai Fong sex romp
Wilson Chin Kwok-wai's delivers absurd drama and lazy sub-plots in a failed attempt to redeem himself from last year's theatrical misrepresentation of Hong Kong's infamous party district.
Shiga Lin returns, this time as spoiled clubbing queen Summer, where her party-hard and bratty personality contrasts with Rain (Kelvin Kwan), a struggling but mellow photographer who somehow manages to pay the extortionate entrance fees to Central's exclusive watering holes.
Their unlikely romance, which inexplicably materialises from a one-time encounter, is a bad play on the stable boy and the princess. Such improbable relationships form the undercurrent of the film, where Chin tries to send the message that "love can be found in LKF" by kneading in three other romantic sub-plots, the narrative of which is delivered by actors whose limp performances are compensated by their model looks.
The whole thing seems to be a projection of Chin's wet dream.
In this mash-up of disparate short scenes depicting possibly some of the least seen but most fantasised elements of the LKF experience, every club is filled with champagne bingers and long-legged nymphomaniacs that succumb to whoever manages to grope them, which apparently is mind-numbingly easy and not sexual assault.
Viewers hoping for even a slightly satirical look at the self-involved and vacuous nature of Lan Kwai Fong's club rats will be disappointed as the film's formula - if it had one - stays far away from addressing any of the issues that pervade the morally and cyclically bankrupt youth culture of our time, such as drug use and hedonism.
relies on a stale cocktail of writhing bodies, expensive liquor and a sprinkling of romance that is clearly designed for the film's target audience, hormonally charged teenagers.
Perhaps only they, in the end, will offer a standing ovation.
This article appeared in the South China Morning Post print edition as: Stale cocktails all round in Lan Kwai Fong sex romp