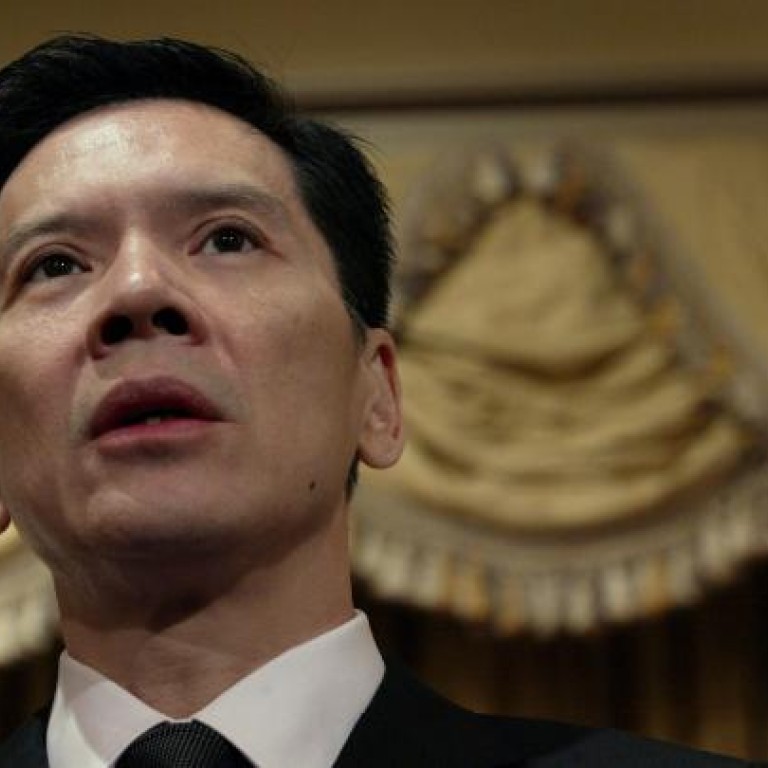 HK film boss Charles Heung may face casino probe
US$100,000 credit transfer for alleged triad chief could land Las Vegas casino in trouble
A gambling credit transfer of US$100,000 for a Hong Kong film company executive could be investigated by casino regulators in America because of his alleged triad links.
The transfer was on behalf of Charles Heung Wah-keung, chairman of Hong Kong-listed China Star Entertainment, from Sands' Venetian Las Vegas to the Sands Macau in January 2009.
The co-operation with an alleged crime boss may draw the attention of Nevada gambling regulators, who are charged with stopping casinos from bringing "disrepute" on the state. The transfer was revealed on a list of customer accounts seen by Reuters at a time when Sands is the focus of several government investigations.
A 1992 US Senate subcommittee probe into Asian organised crime identified Heung as one of the leaders of the powerful Sun Yee On triad.
Heung's alleged triad links were also cited by a member of Nevada's Gaming Control Board at a 2007 hearing about an employee of another casino, according to sources.
A former actor, Heung has been candid about his family's links to triads in the past, but has staunchly denied personal involvement. He has corporate interests spanning entertainment, tourism, gaming and film production.
He has never been convicted of being a triad member. Heung's secretary said on Friday he was "not accepting interviews".
Sands, controlled by billionaire Sheldon Adelson, is under investigation by US and Nevada regulators for payments that raised bribery concerns under the Foreign Corrupt Practices Act. The probe was launched after evidence given in a wrongful termination lawsuit by a former Sands China chief executive.
While the transfer of a credit for a client might not in itself raise problems, it could have regulatory repercussions if the client is linked to organised crime.
This is because Nevada regulators have broad authority to take action against casinos whose associations bring the state into "disrepute".
Nelson Rose, a professor who has advised casinos and state regulators, said the Nevada Gaming Control Board - which has the power to seek management changes or even local licence suspension - would be compelled to take action because the transactions originated in the state.
A Gaming Control Board official failed to give a comment.
This article appeared in the South China Morning Post print edition as: HK film boss faces gambling probe