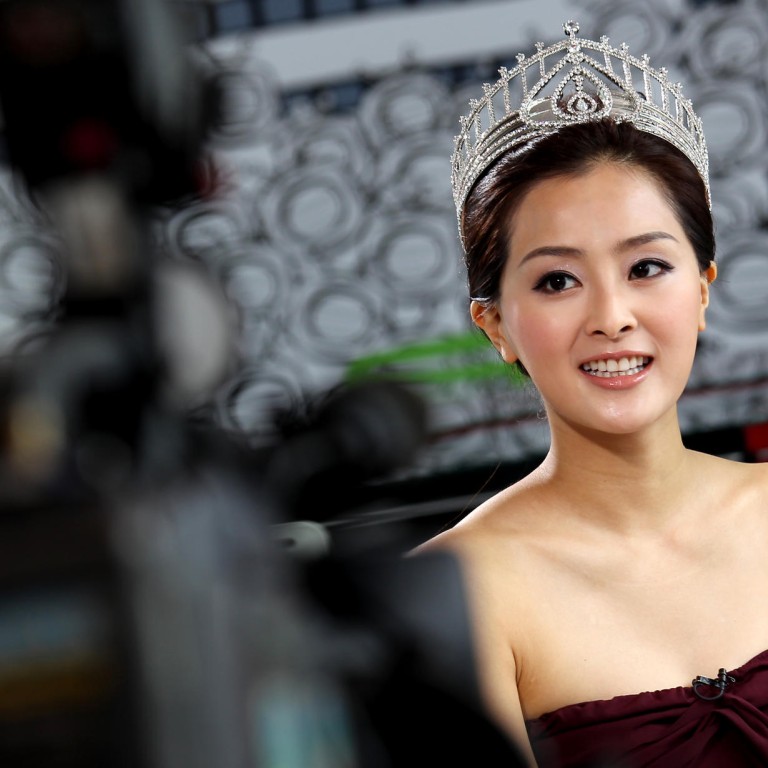 TVB blames hackers for Miss HK pageant voting chaos
Collapse of online voting system after 14 million attempts to access TVB website jams server sees furious reaction from angry Hongkongers
Hackers have been blamed for the debacle that saw the first public vote for the winner of the Miss Hong Kong pageant scrapped.
The collapse of the online voting system left Hongkongers furious and was a humiliation for broadcaster TVB, which had marketed the show heavily as a historic event and the city's first taste of "universal suffrage".
TVB apologised and said the number of attempts to access the website and smartphone app it set up for the contest was more than double the population of the city - putting the total at more than 14 million - and the server was jammed 15 minutes before voting was even due to start.
Angry Hongkongers took to the internet to condemn the event as a farce, with many comparing it to the city's failure to secure a one-person, one-vote system for the election of its chief executive and legislative council.
TVB's general manager, Cheong Shin-keung  said: "The large flow of page visit requests was abnormal. It was … deliberate acts - hacking."
The company plans to call in an independent information technology firm to help investigate and Cheong did not rule out reporting the case to the police once it had enough evidence to prove the problem was hacking.
Members of the public vented their fury online.
One poster on the
discuss.hk
forum said: "No matter how many times I clicked, the browser showed an error … TVB should be ashamed."
Another web user wrote: "Thanks TVB for reminding Hongkongers that there's no universal suffrage in 2012. Now we can't even have universal suffrage for Miss Hong Kong."
One web security expert said the broadcaster had not done enough to keep the server secure.
Roy Ko Wai-tak, manager of the Computer Emergency Response Team Co-ordination Centre, said: "TVB should have hired an internet security consultancy to help filter any suspected hacking attempt simultaneously while conducting such large-scale online polling."
The public was to be given the choice of three candidates for the prize, chosen by a judging panel including singer and actor Andy Lau Tak-wah. In the end, the panel chose the winner as well, selecting 24-year-old student Carat Cheung, pictured. The top three candidates will share cash and other prizes worth more than HK$4.8 million.
Many of the audience at the pageant said they favoured Tracy Chu, who was awarded the second runner-up prize.
This article appeared in the South China Morning Post print edition as: 'Hackers' blamed in Miss HK TV vote chaos