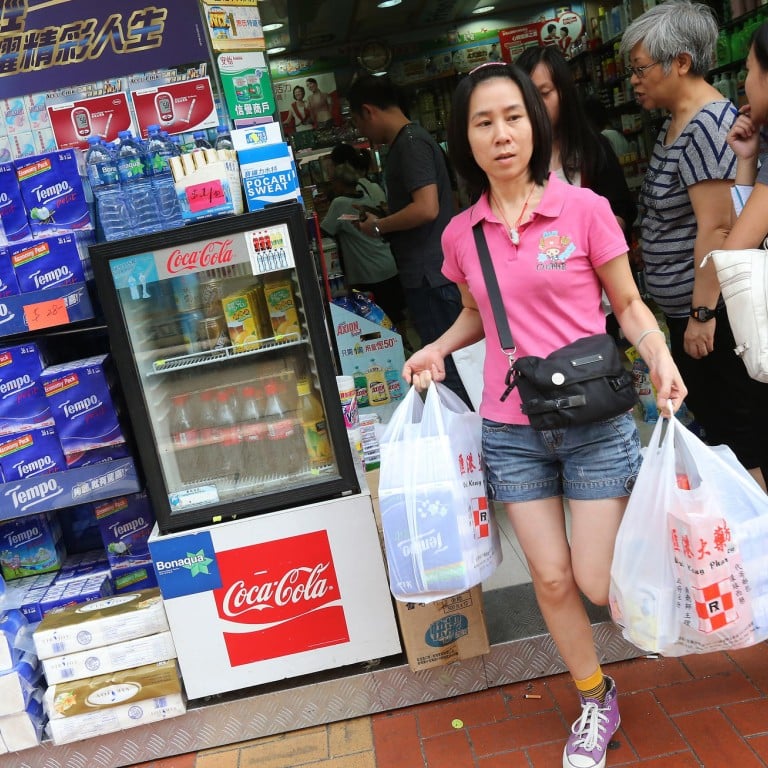 New Territories businesses, residents are split over more mainland visitors
New Territories businesses and residents are split over letting in more mainland visitors
New Territories businesses and residents remain divided on whether more mainland visitors would be good or bad for them.
Worries about next month's opening-up of multiple-entry permits to 4.1 million non-permanent residents of Shenzhen range from rising rents and prices to a scarcity of train seats. But many shopkeepers welcome an increase in business.
The extra visitors are expected to spread from the busiest tourist and shopping areas to new towns stretching from the border district of Sheung Shui to more distant Tsuen Wan, bringing both stress and opportunities.
"I see mainlanders everywhere, even when I go to the markets," Tsuen Wan resident Trevina Law, 59, said. "Not only do they crowd the markets, the shopkeepers raise the prices of goods, like rice, oil and salt, because the demand for their goods has increased."
Steve Luk, whose shop Luk Kam Kee, King of Melon Seeds, has been in Tsuen Wan since 1948, said the influx of mainlanders had already brought changes.
Rents had risen about 20 per cent in a year, while the cost of shop space on major streets had risen to levels that Luk described as "not worth it".
Only big chain stores like Mannings, Watsons, Broadway and jewellery shops could pay such prices and they had taken over many local businesses, dominating main streets such as Tai Ho Road, he said.
"Luckily, the local community is still supportive of small businesses," he added.
A Sheung Shui resident told Commercial Radio yesterday it was impossible to find a seat on East Rail trains unless he went to the Lo Wu terminus first.
On the other hand, many shops including pharmacies welcomed the relaxation in permits as the growing numbers of mainland visitors had been a major boost to business. Rejecting accusations of profiteering, the operators said rising costs were the reason for higher prices.
Mainlanders are still keen to visit despite being aware that many locals do not welcome them.
Zhang Zheng-min, 60, from Shenzhen said: "I visit Hong Kong for my pleasure. If I want to purchase goods, I will buy them. We don't have to be wary of what the Hongkongers think."
Another visitor said: "We bring more benefits to the city than harm."
This article appeared in the South China Morning Post print edition as: One man's windfall is another man's irritant