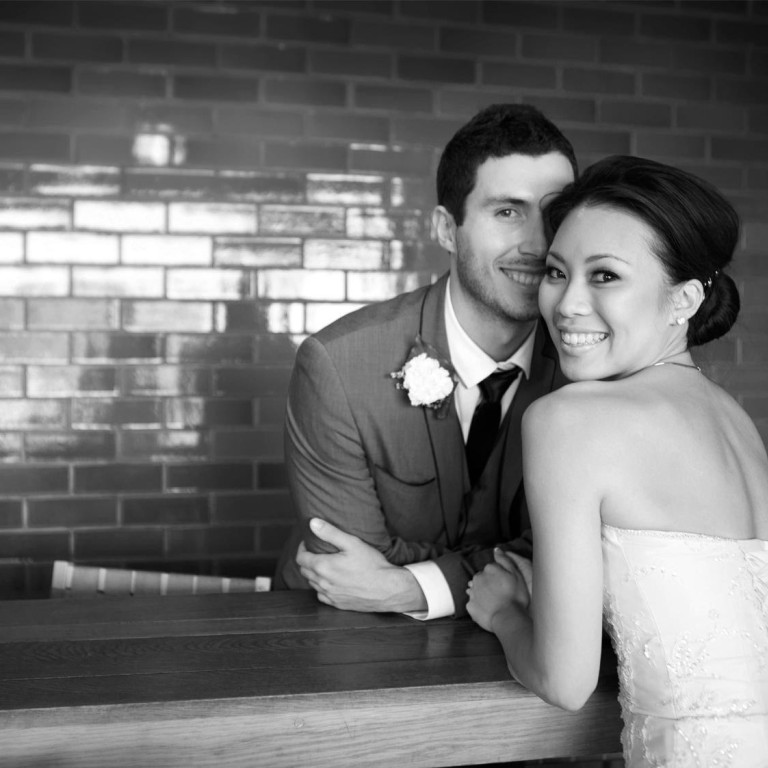 Love's a picnic for sunset sweethearts
Jennifer and Ben were friends until a bonfire-lit dinner on the beach made her see him in a new light. Now, after a romantic proposal, they are wed
When Australian software programmer Ben Sinclair invited Jennifer Chan to dine alfresco with him a few years ago, it wasn't a candlelit meal in a restaurant garden he had in mind. It was a picnic.
"He took me to the beach around dinner time and made a small bonfire with wood chips and sticks. We later climbed to the top of a four-metre-high rock and chatted until three o'clock in the morning," Jennifer, a Hong Kong-born architect, recalled.
The couple wed on March 24 on Australia's Gold Coast, with about 80 friends and relatives.
"When we first started hanging out with a group of friends, I didn't really realise he would be the one," Jennifer said. "It wasn't until a mutual friend suggested he could be a potential boyfriend that it hit me how attractive he was." After that it didn't take her long to realise Ben was the right man for her.
"It was one of those clichéd 'you just know' moments," Jennifer, 25, said. "I love his generosity and the way he cares for me. He would do anything for me and has proven that."
Ben was impressed by Jennifer's loyalty and honesty.
"She loves me for who I am and never gives up on me," he said. In August last year, Ben planned a whole day out that would lead to his marriage proposal.
He left a note on Jennifer's bed the night before, saying he'd pick her up at 5.45am and telling her what to take along.
First, they drove to a hilltop overlooking the ocean and had a breakfast picnic. Then he took Jennifer to her favourite beach, where they sunbathed and sipped lemonade he had made the night before.
By lunchtime, they were in the mountains, watching hang-gliders soaring through the air. Ben had prepared a hamper filled with her favourite foods - cheese, salmon, bread and wine.
After lunch, it was back to the beach where they had their first kiss.
Ben planned to wait until they had climbed the big rock before proposing, but along the way they met some friends, causing a delay. By the time they reached the rock, it was sunset.
"He went on with his proposal speech, with tears in his eyes, got down on one knee and showed me the ring. I was so happy I was jumping up and down, forgetting how high the rock was," Jennifer said.
Just when she thought it was as good as a proposal could be, it got better. At home, Jennifer found rose petals scattered all over the house.
"There were also candles and roses made from chocolate that he had crafted himself. My favourite dress was lying on my bed. I burst into tears - I just couldn't believe how lucky I was," she said.
This article appeared in the South China Morning Post print edition as: Love's a picnic for sunset sweethearts