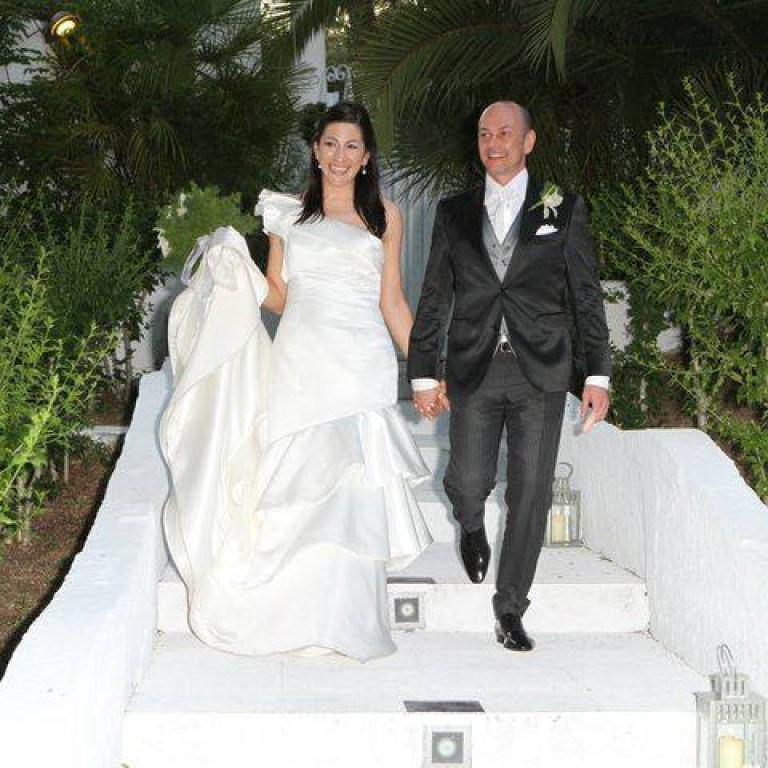 Sparks flew on an amazing first date for Luca Cini and Laura Latino
The first thing Luca Cini said to Laura Latino when they met in an internet chat room four years ago was a bit cheeky, but it proved to be prophetic.
"It was the first time we had logged on to that website, and he said to me: 'I'm the man of your life'," Laura recalled, laughing. "I was thinking, who does this stupid man think he is and what does he want from me?"
But when the pair met in person after chatting online for less than a month, they fell head over heels for each other.
"The first date was amazing. We hugged each other as if we were old friends. We kissed and the sparks were something I'd never experienced before," Laura said. "We just couldn't wait any longer to kiss each other. It was like in the movies."
Laura, the shop manager at a chic lingerie boutique in Central, and Luca, sales manager for a wine and spirits company, got married on June 2 last year in Italy. They moved to Hong Kong after their big day.
"I didn't see any photos of Luca before we met. I fell in love with his mind. He's just very special and a noble person - an elegant man," Laura said.
Although they hit it off right from the start, they were in no rush to tie the knot.
"I didn't think much about getting married, but when I met him I thought maybe he could be the one," Laura said. "There wasn't a proposal in the traditional sense. It happened all so naturally. One day, we looked into each other's eyes and decided, that's it, we were going to get married."
They were in the middle of planning their wedding when Luca was offered a job in Hong Kong. "We talked about it over pizza. When he told me he had got this job offer, I froze," Laura recalled.
Three days after their wedding, the couple came to Hong Kong so Luca could sign his job contract, and that was when Laura decided she would follow him wherever he went.
Leaving home, thousands of miles away from her friends and relatives, Laura still feels homesick at times, but she knows she'll be fine as long as Luca is by her side.
This article appeared in the South China Morning Post print edition as: The sparks just flew onan amazing first date