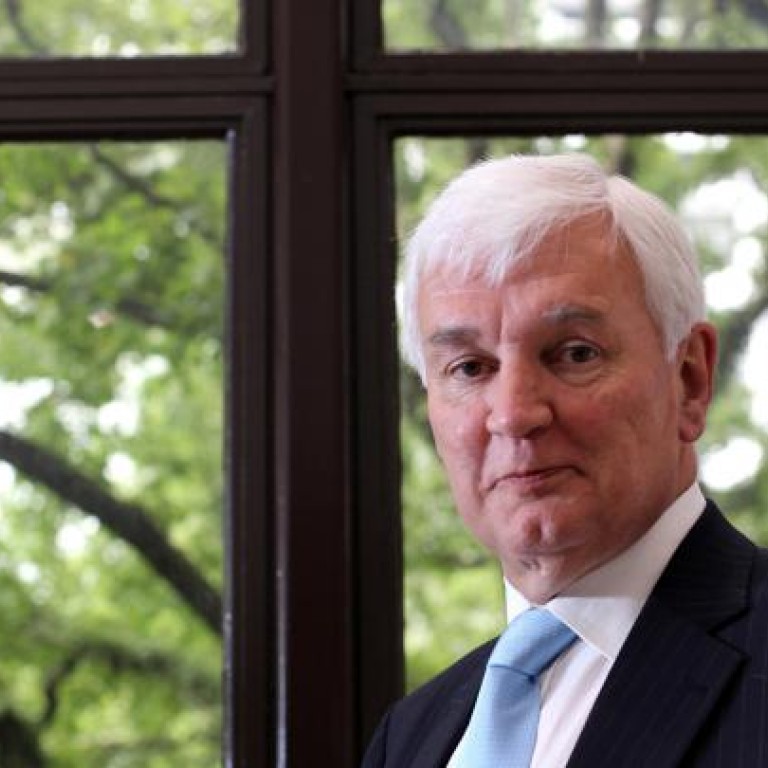 Family judges to have more control over child custody cases
New dispute resolution scheme to take effect next month aims to put children's interests ahead of bickering parents
Family judges are to have greater control in child custody proceedings to cut down on unnecessary disputes between divorced couples that are often plagued by irrelevant evidence.
Under a child dispute resolution scheme to be launched next month, family judges will take the lead in deciding the focus of proceedings, placing an emphasis on the children's best interests, before the trial begins.
The court will also act as a conciliator to help couples reach an agreement on parental arrangements for their children, according to Mr Justice Michael Hartmann, who chaired a working group overseeing the new court procedures.
Hartmann remains a non-permanent judge of the Court of Final Appeal following his retirement in July.
He said the purpose of the changes was to focus on the children's welfare, reduce bitterness among the family and get the parents to settle their differences without going through a formal trial.
Family lawyer Dennis Ho Chi-kuen, also a member of the working group, said the new procedures and the more proactive role of family judges as conciliators could help resolve disputes more efficiently. Ho said it was not unusual for some embittered couples to be entangled in legal battles over custody issues for years.
Meanwhile, the Law Society will organise a special workshop this month to inform family lawyers of the new procedures.
Under the scheme, parents and their lawyers will be guided by judges to identify which issues should be examined, bearing in mind the children's welfare, and the evidence they should submit to court.
Hartmann said child dispute resolution was similar to pre-trial review hearings in criminal proceedings in that judges gave parties direction before proceeding to a formal trial.
"The parties are often deeply involved in their own conflicts, so the issues they would like to argue do not concern the best interests of their children," he said.
"Under the new system, the minute parents come to court, their concerns will be their children. The parties are guided by really what the judge thinks has to be looked at to resolve the problem. The judge will stipulate what evidence he or she wants. We don't want a whole lot of affidavits [from the parents] condemning each other and nothing more."
The procedures were tailor-made for Hong Kong's culture rather than being borrowed from other jurisdictions.
Having been a family law judge, a public law judge and an appeal judge during his career, Hartmann admitted that making decisions in family disputes, especially those involving children, was sometimes harder than a judicial review.
"Judicial review is about analysing legal principles and weighing different aspects of public needs. Family law is dealing with profound issues in the lives of each member of the family and children. You know whatever decision you have reached, you are going to hurt one or other parent.
"Most [family] judges would tell you the most difficult cases are not the big money cases - such as a multibillionaire divorcing his wife where you have a very large cake you can cut. The really difficult cases are when you have two loving parents and each has a different view on how best to ensure the welfare of the children."
This article appeared in the South China Morning Post print edition as: Family judges to have more control in custody cases