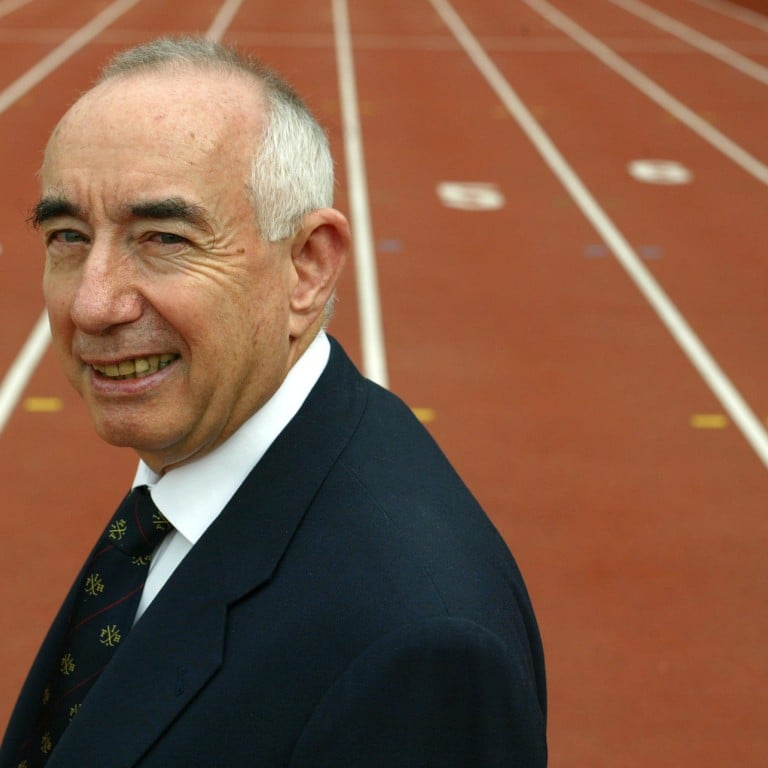 Tributes paid to veteran sports administrator Con Conway
Hong Kong Sports Federation and Olympic Committee vice-president Con Conway, who dedicated four decades of his life to sport, especially the welfare of athletes, has died, aged 72.
Conway, a former president of the Hong Kong Hockey Association, succumbed to a long battle with cancer at the Hong Kong Sanatorium Hospital on Saturday. He leaves behind his wife, Carlye Tsui.
The outspoken Irishman, who was with the British Army during the Korean war, was described as a "players' president" by former Hong Kong hockey captain Farooq Saeed.
"He was always there for us," Saeed said. "His personal relationship with every player was superb and his commitment to the game was extraordinary. He was an inspiration and during his long tenure hockey enjoyed a good period."
SFOC president Timothy Fok Tsun-ting said Conway's death was a huge loss to the city's sporting family. "He was involved in many sports, not only hockey, and knew many people," Fok said. "It was fitting that Con was part of the Hong Kong squad at the Olympic Games. My condolences go out to his wife."
An avid hockey player who later became an umpire, Conway's first love was athletics, where he excelled in the 400 metres and 800 metres in the 1960s.
"I first met him on the track. He was running for YMCA and I was running for South China. We were competitors at first but soon we became firm friends," SFOC secretary general Pang Chung said.
"I visited him last week in hospital and we were making plans to take up an invitation from Brian Stevenson [Hong Kong Jockey Club chairman and special attaché at the London Olympics] for the races," Pang said. "Con was looking forward to that. It is very sad, but he didn't give up right to the end."
Close friend and confidant Karl Kwok, who is also a vice-president of the Hong Kong Olympic Committee, said Conway was a "battler".
"He was opinionated and very stubborn," Kwok said. "But he was a genuine friend. If he promised something, he would deliver. We have been to four Olympic Games together and numerous other events. I will miss him very much."
Vivien Lau Chiang-chu, chef de mission at the London Olympics and another vice-president of the Olympic Committee, said: "This is a terrible loss for Hong Kong sport. He was a dear friend."
Funeral arrangements will be announced soon.
This article appeared in the South China Morning Post print edition as: Con Conway: tributes to a good sport