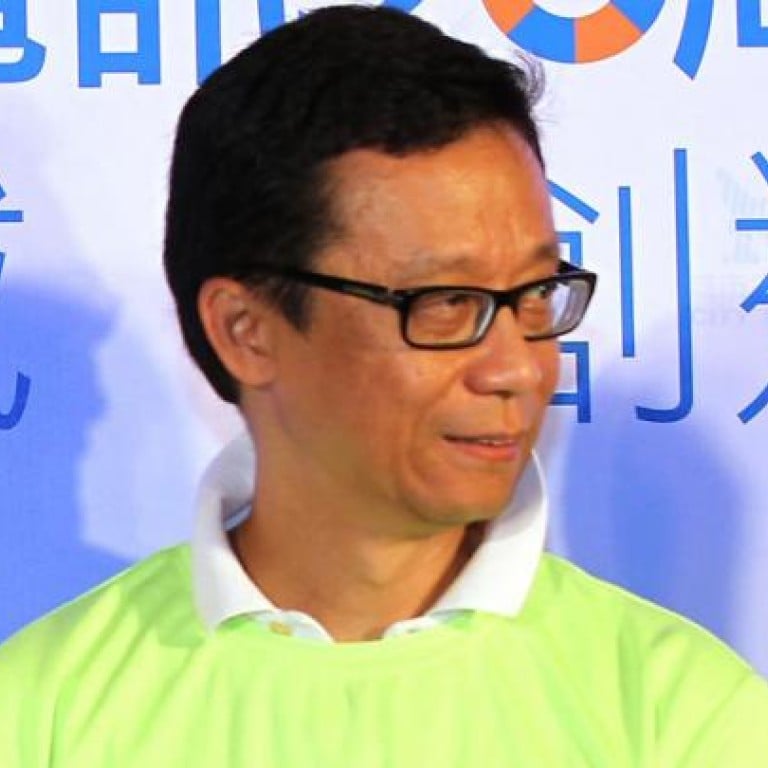 City Telecom delays schedule for TV launch until mid-2013
Target date for station now next year, but company is still confident it will get licence
City Telecom has set back its target launch date for its free-to-air television station to the middle of next year, saying it is confident it will win a licence despite years of waiting.
The comments by City Telecom chairman Ricky Wong Wai-kay came last night as free-to-air operator ATV courted fresh controversy by attacking pro-democracy Next Media chairman Jimmy Lai Chee-ying in a news commentary.
Wong, who had earlier hoped to begin broadcasts as early as next month, said his station could launch in mid-2013 at the earliest if he secured a licence.
He mocked the government for delaying the licences. City Telecom submitted its application in December 2009 and almost 1,000 days had passed since then, he said.
"What can we do in 1,000 days," he asked. "Christopher Columbus spent 70 days on his voyage of discovery. Nasa spent 207 days to send its exploration probe from Earth to Mars."
City Telecom's rivals, subsidiaries of i-Cable and PCCW, applied for a licence in January 2010. The broadcast regulator reportedly recommended that the government grant the licences but the Executive Council has yet to give its approval.
Despite the wait, Wong said he was not worried.
"From the way Chief Executive [Leung Chun-ying] handled the national education issue, it shows he can be really quick [in making decisions] if he wants to," Wong said. "The government welcomed our application in 2009. It cannot backtrack."
Separately, accused Lai of being a "chief culprit" in the creation of "chaos" in the city over the past 15 years.
It said Lai had stood in the front line of the anti-national-education camp because he wanted to remove obstacles in the path of a "brainwashing campaign" conducted by his newspaper, the .
The narrator of the show asked: "How many physically fit young people who are … willing to dedicate themselves to the service of the country brought by a successful national education programme would still read his , which advocates pursuit of profit?"
It said it was definitely "a disaster to society" to see such a "businessman with no moral character or conscience" run a prosperous newspaper business.
This article appeared in the South China Morning Post print edition as: City Telecom delays schedule for TV launch