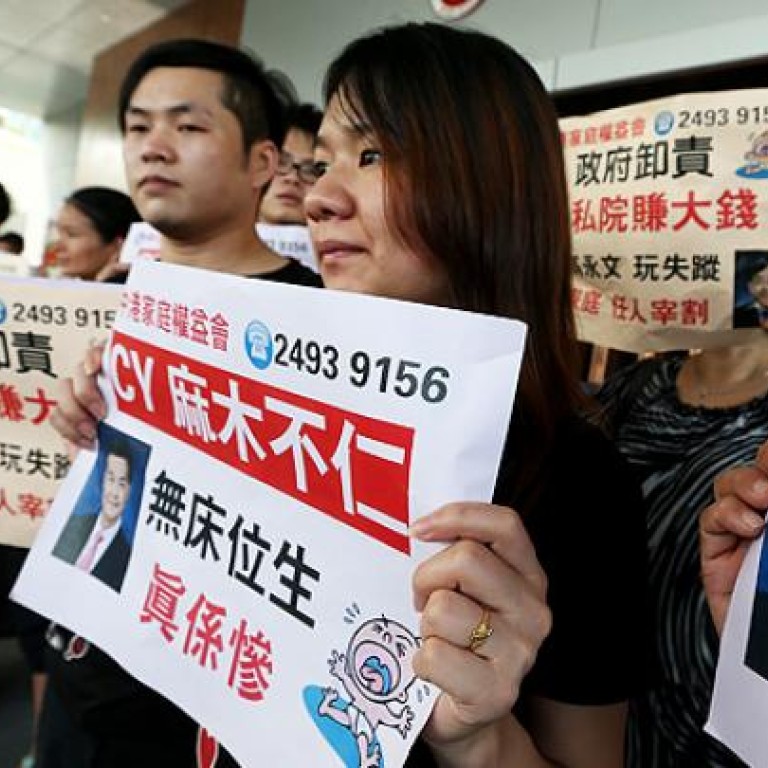 Decision on mainland mums due 'within 3 months'
The government has come up with "a direction" for addressing the mainland mothers issue, and will decide on its next course of action within three months, the justice chief said on Thursday.
Speaking after attending a legal forum in Guangzhou, Justice Secretary Rimsky Yuen Kwok-keung said the government had been getting advice from a British queen's counsel on how to deal with the longstanding issue of mainland women giving birth in Hong Kong.
Yuen did not reveal further details about the British lawyer or the government's direction, except to say that it was "positive".
In April, Leung Chun-ying, who was then chief executive-elect, announced a "zero quota" for mainland women giving birth in the city's public and private hospitals from next year.
The decision was popular among Hongkongers, who fear that a surge in mainland children gaining Hong Kong citizenship will increase competition for health care and education.
Yuen said the government was planning to finish its assessment of the issue and make a decision on the issue within three months.
At present, mainland women who are at least seven months pregnant are denied entry at the border if they cannot prove they have booked an obstetrics bed at a Hong Kong hospital.
Leung's "zero quota" came in response to an influx of pregnant mainland women that has left some of the city's public hospitals overstretched. Public hospitals, whose quota of 3,400 for non-local women was fully booked this year, will not take bookings next year for non-local deliveries.