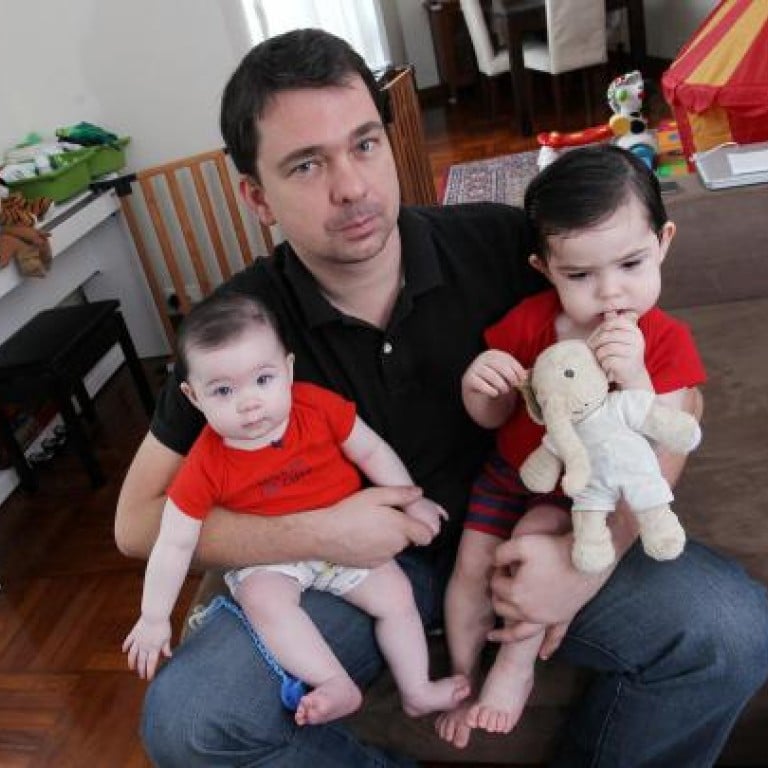 Academic stands firm in battle over housing
A City University academic told to leave his staff residence after having a row with neighbours was standing firm yesterday as the deadline for his exit passed.
Hans Richard Mahncke, a senior co-ordinator in the office of the university's provost, had sought help from lawmakers and planned to have the matter raised in the Legislative Council.
Mahncke was give a month's notice to quit the 1,500 sq ft home in Kowloon Tong, which expired at noon yesterday.
But he claims the dispute is about more than just a quarrel with his mainland neighbours and says he will show the evidence to Legco. The academic, who has worked at the university for seven years, registered to contest the education sector seat in this month's Legco election, but was told he could not do so because he held a German passport.
The university's eviction order letter says Mahncke would have to leave because he had used offensive language during a clash with his neighbours.
He claims the row started when his neighbour's daughter knocked him down while she was riding a bicycle in the grounds of the staff quarters. He dropped his computer, leaving it dented.
Mahncke then asked for the names of the neighbour and her daughter, but they refused to give them to him. After an argument, he returned to his flat.
Later that day, he saw the neighbour talking to security guards. As he walked past, she shouted at him and "kept shouting at me for 15 minutes", Mahncke said. Only after his neighbour used coarse language did he respond with a few offensive words, he said.
Two days later, the neighbour beat his car as he drove into the grounds, leading his wife, journalist Belinda Lloyd, to call the police. The couple have an 18-month-old son, Mick, and an eight-month-old daughter, Gemma.
The headline on this story has been amended to better reflect the content.
This article appeared in the South China Morning Post print edition as: Academic evicted over argument