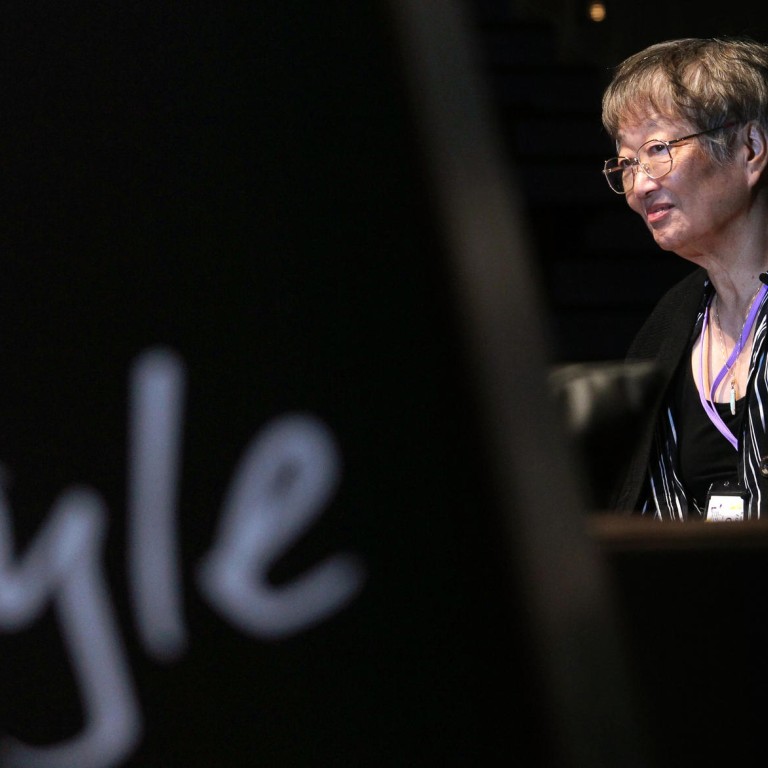 Charles Kao Kuen's wife: we must banish stigma of Alzheimer's
Wife of Nobel winner Charles Kao Kuen on a mission to raise awareness of disease he suffers
By the time Dr Charles Kao Kuen won the 2009 Nobel prize in physics, five years had passed since his diagnosis with Alzheimer's disease.
Kao, considered the father of fibre optics, may not have been able to enjoy some of the usual perks that come with being a Nobel laureate, but his fame helped him and his wife Gwen Kao Wong May-wan raise awareness of the disease in Hong Kong.
Yesterday, to mark International Alzheimer's Day, she told an audience at the Woman Extraordinaire Forum in Wan Chai that they might not be able to avoid having a family member develop Alzheimer's or developing the disease themselves. "I was only able to have a few 'golden years' with my husband before his diagnosis," she said.
One in eight people in Hong Kong are aged 65 or over, an age group that has a one in 10 chance of developing Alzheimer's. It affects one in three people aged over 80. Some 100,000 Hongkongers are living with Alzheimer's, and it will become more common as the population ages, with a third of Hongkongers expected to be over 65 by 2041, according to research from the University of Hong Kong.
Gwen Kao, 78, founded the Charles K. Kao Foundation for Alzheimer's Disease in 2010 and it had improved public awareness of the illness, said Bella Luk, executive director of Helping Hand, which provides care services for needy elderly people.
But Kao says Alzheimer's is still misunderstood. "Twenty years ago, people in Hong Kong thought it was normal for older people to get senile, and would just keep them hidden away at home," she said. "There is still a lot of shame and people might not seek treatment until it becomes advanced. But the longer they wait, the worse it gets."
There is no cure for Alzheimer's, but early diagnosis and treatment can slow its development.
Hong Kong's day-care centres for elderly people, most of which are run by non-governmental organisations, provide mentally stimulating activities that help slow brain deterioration, and ease the burden on caregivers.
But day care services and Alzheimer's medicine are too expensive for people at the grass roots, Gwen Kao said. The foundation plans to press the government to offer more support for sufferers.
This article appeared in the South China Morning Post print edition as: 'Alzheimer's on rise - it's time to banish stigma'