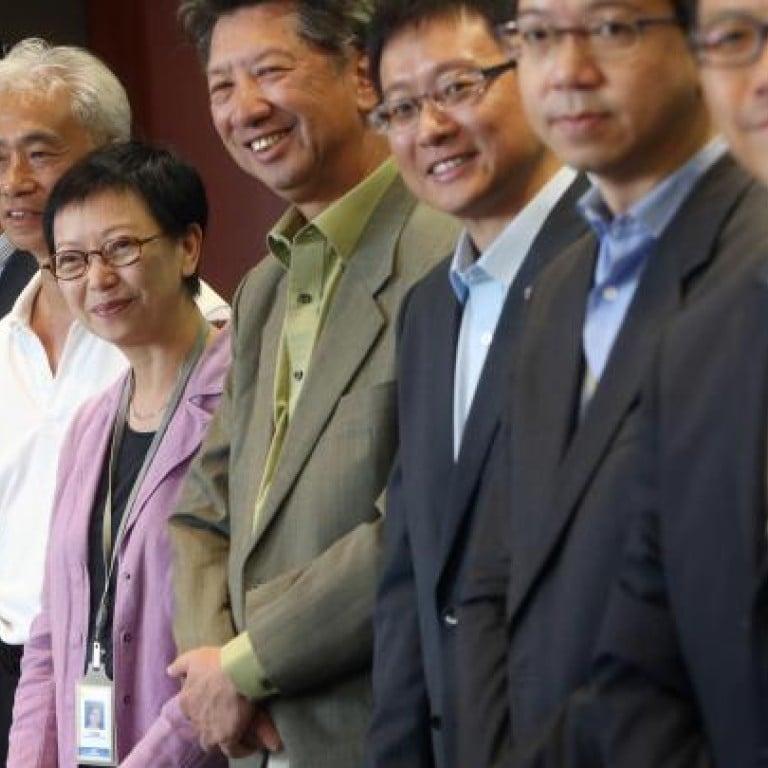 Jasper Tsang tipped for re-election to Legco presidency
With pro-government majority in Legco, former president is tipped for re-election, but rivals say there are still issues to be discussed
Veteran Jasper Tsang Yok-sing will almost certainly face - and beat - a candidate from the rival pan-democrat camp when he seeks to regain his role as president of the Legislative Council.
Victory is all but assured for Tsang, of the Democratic Alliance for the Betterment and Progress of Hong Kong, given the pan-democrats' minority position in Legco - 27 versus 43 pro-government legislators.
Nevertheless, one pan-democrat said Tsang, who served as Legco president for the past four years, should be challenged in a debate with a competitor.
"We're aware of the reality, but … there should be a debate on certain issues, including Legco rules and procedures," Labour Party lawmaker Cyd Ho Sau-lan said yesterday.
Radical members of her camp previously launched filibusters that slowed debate in the legislature, prompting pro-establishment lawmakers to vow to fight against a repeat of the delaying tactic by amending house rules.
Pan-democrats also pledged to help the Democratic Party's Emily Lau Wai-hing defend her position as chairwoman of the finance committee, Ho said.
Pro-government lawmakers Tommy Cheung Yu-yan and Ng Leung-sing, representing the catering and finance constituencies respectively, are said to be eyeing the position.
Ahead of the new Legco session that begins on October 10, both camps met separately to start drawing up battle lines - specifically, their plans to contest the chairmanships of its 18 committees.
Fifteen pan-democrats including Ho attended the first post-election "lunch box meeting", a weekly event for most factions in the camp.
She said pan-democratic parties would compile their own wish lists before meeting again to thrash out which posts their members wanted.
Dennis Kwok Wing-hang, a new member from the Civic Party representing the legal sector, is keen to head the legal committee as party colleague Margaret Ng Ngoi-yee did for a long time. The seat is also said to be coveted by Beijing-loyalist, China law expert and independent lawmaker Priscilla Leung Mei-fun.
Over in the Beijing-loyalist camp, eight legislators met to discuss similar arrangements.
"Some of my colleagues were not here today but they expressed their opinions earlier, so we will tell them [about the details of our meeting] and contact the pan-democrats later," DAB chairman Tam Yiu-chung said.
Meanwhile, the Legco administration unveiled the seating plan for the 70-strong legislature. Four high-profile supporters and nominators of Chief Executive Leung Chun-ying, all from functional constituencies, will sit together on the fifth and newly created sixth rows. Their neighbours will be four radical People Power and League of Social Democrats lawmakers, some of whom will be farther away than previously from the president's seat - often a target for objects they threw.
This article appeared in the South China Morning Post print edition as: Pan-democrats challenge Tsang to debate rules