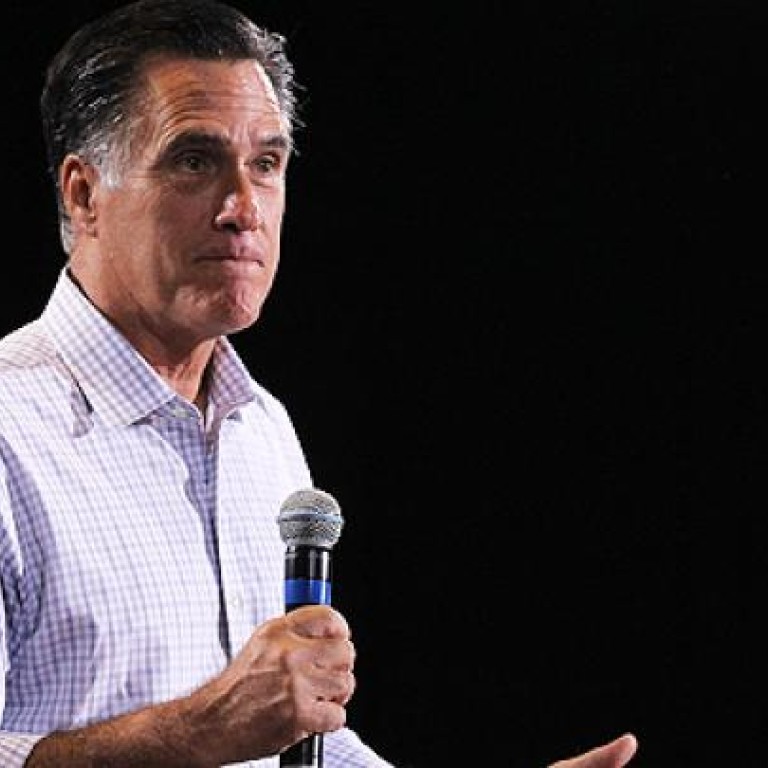 Romney's HK backers throw campaign fund-raiser
Expatriate supporters of Mitt Romney will throw a fund-raiser for the US Republican presidential candidate on Thursday evening at the Mandarin Oriental Hotel in Central.
A fund-raiser for US Republican presidential candidate Mitt Romney is set for Thursday evening at the Mandarin Oriental Hotel in Central, organised by expatriate supporters.
Romney is busy campaigning in the US Midwest, but the third-highest-ranking Republican in the House of Representatives, Kevin McCarthy, is expected to attend the event.
Hong Kong is a leading overseas source of campaign funds for the Republican Party. Expatriates here have already raised more than US$385,000, according to campaign finance records, and Thursday's event is expected to generate a significant amount of additional funding.
The press and public are barred from the event, which has been booked until the name "Romney Victory Inc."
The hosts include John Ying, founding partner of Peak Capital Partners I LP, and Charles Regan, the head of Asia banking at Enclave Capital, according to wire reports.
The top guest will be casino owner Sheldon Adelson – ranked the 12th wealthiest American by Forbes – who owns gambling resorts in Macau. He has already given more than US$43 million to political action committees supporting Romney and allied Republican causes, according to news reports.
The Hong Kong fund-raiser is taking place during a rocky stretch for the Romney campaign. Secret video footage was released recently in which he called 47 per cent of Americans – those who back President Barack Obama – "victims" who are "dependent upon government" and "pay no income tax".
The latest Gallup poll shows Romney trailing Obama by 6 points.
Romney has accused Obama of not being able to "stand up to China", and allowing Chinese companies to steal American jobs.