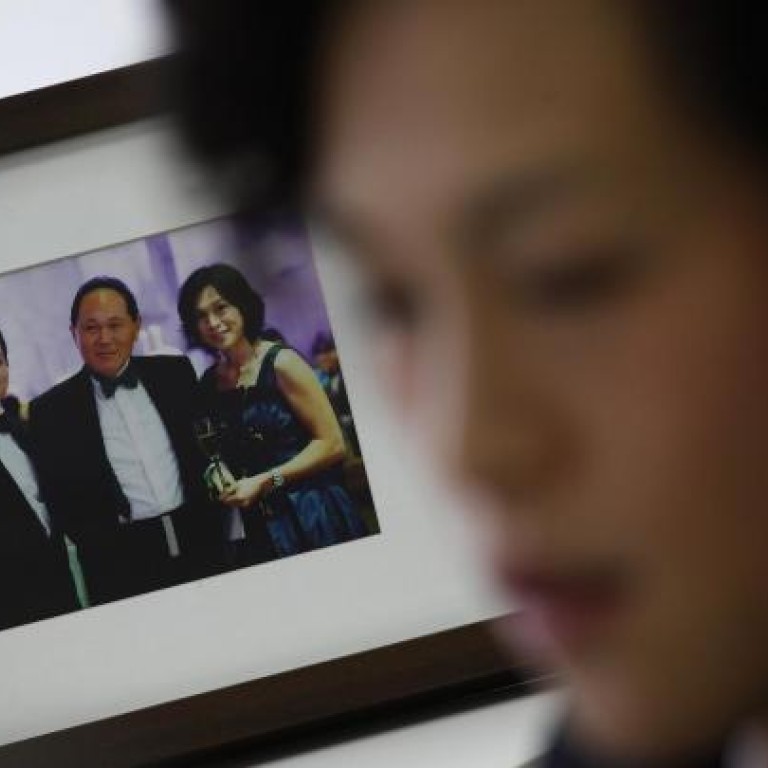 Gay rights activists decry Cecil Chao's husband bounty for lesbian daughter
Gay rights activists want Equal Rights Commission to speak out
Gay rights activists have called on the Equal Opportunities Commission to repair damage done to Hong Kong's image by property tycoon Cecil Chao Sze tsung's bizarre offer to pay someone HK$500 million to wed his lesbian daughter.
Pink Season festival organiser Anshuman Das said the EOC should step in because Chao's bounty sent "mixed signals" about Hongkongers' attitudes toward lesbian, gay, bisexual and transgender (LGBT) rights.
"It is definitely part of the EOC's duties to improve Hong Kong's image as a tolerant community," he said.
"Mr Chao's offer was a blow to our image, especially given all the work Pink Season and the Hong Kong Tourism Board have done to make Hong Kong a LGBT-friendly tourist destination."
The Chao saga began when Gigi Chao, daughter of the Cheuk Nang (Holdings) owner, announced she had married her long-time girlfriend, Sean Eav, five months ago. A few days later, her father put out his offer to the men of the world and the Chaos have been flooded with proposals. Gigi Chao has since asked her father to retract his offer.
However, yesterday at an EOC public forum, the chairperson of the government anti-discrimination group, Lam Woon-kwong, refused to comment on the story when questioned by the .
Asked if he thought Chao's offer was inappropriate in the context of the wider debate about sexual equality, Lam said it would be "inappropriate to comment on entertainment news".
Yesterday saw the opening of Pink Season, the largest LGBT festival in Asia. Featuring both family-friendly and adult-only events, it runs until December.
A cornerstone of Pink Season is the Mr Gay Hong Kong pageant, which will stage its finale on Saturday in Central. Trevor Alt, one of the contestants, agreed that the Chao incident should encourage more public dialogue about LGBT issues.
"Yes, it's funny and we can all have a laugh about it, but this is also a great opportunity to spread awareness about why it's important to support the LGBT community in Hong Kong," he said.
"We just need to keep talking about it," said Dickson Lau, another contestant. "If we stay silent, people will be more likely to remain biased."
Das said that Lam had been an active supporter of LGBT issues, and that he might be trying to avoid controversy because he was stepping down in January to become convenor of the Executive Council. The EOC announced last week that it had launched a search for Lam's successor.
Members of public and the press at yesterday's public forum questioned why "human rights experience" was not listed as a qualification for the position in the government's job notice.
Lam said he believed the selection committee would take this into account.
This article appeared in the South China Morning Post print edition as: Chao's husband bounty 'blow to HK image'