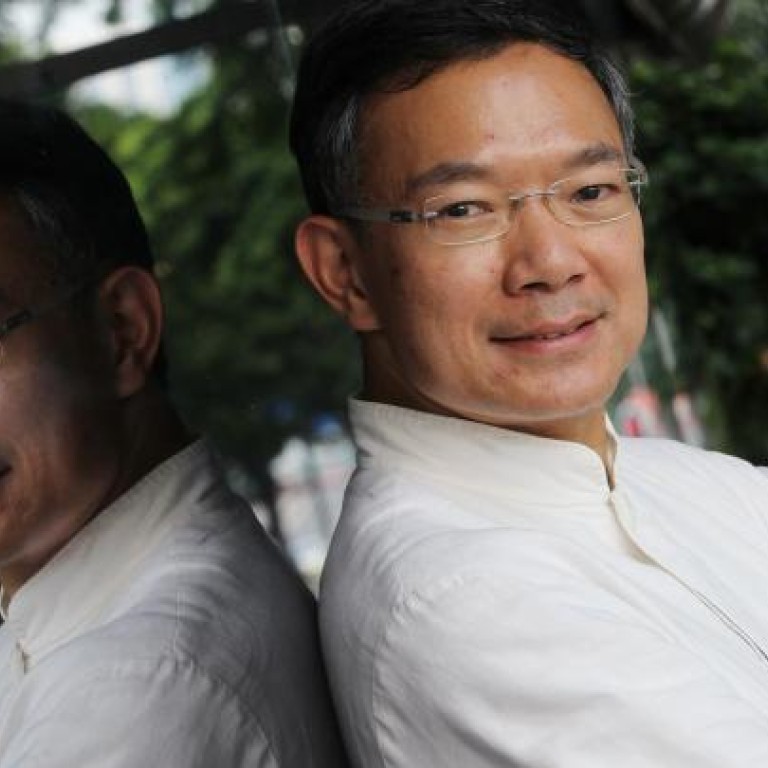 Paul Tse admits getting Beijing's help in Legco election
Lawmaker says he got support from central government's liaison office in Legco election
New lawmaker Paul Tse Wai-chun admits getting a leg-up from the central government's liaison office during the Legislative Council election campaign, during which critics called him a "fake independent".
The lawyer also said his switch from a trade-based seat to a geographical one - Kowloon East - was driven by a "secret aspiration" - to be in a better position to defend the value of functional constituencies, which some say are obstructing the city's path to democracy.
In an interview with the , Tse said of rumours that he had received support from the liaison office: "In a way, it is true. As we made contact, I got the message that they did not object to me entering the election, as I was considered a better choice than some other rivals whom they saw as troublemakers."
This year, three former functional constituency lawmakers on the tougher challenge of contesting a directly elected seat; of these, only Tse ended up victorious.
During campaigning, he was invited to meet people from the Beijing-loyalist network and gained exposure to the electorate through their functions.
Tse said there was no discussion or agreement on whether they would arrange for votes to back him in his capacity as an independent.
The support was unconditional, he said. "It is necessary for a candidate to gain Beijing's support, but it does not mean I have to vote in accordance with it."
He cited issues on which he opposed the government's stance, such as national education and administrative restructuring plans.
With various Legco panels electing their chairmen and vice-chairmen soon, Tse said he had sought co-operation with the Beijing-loyalist Democratic Alliance for the Betterment and Progress of Hong Kong to clinch a position on either the security or administration of justice and legal services committees.
He acknowledged that working with the pro-establishment camp would hurt his image as an independent legislator, but said he would remain independent and neutral.
Tse parachuted into the Kowloon East constituency after a four-year term representing the tourism functional constituency.
He decided to fight the more difficult battle for direct election, he said, in order to encourage a more thorough discussion of the benefits of keeping the trade-based seats until functional constituencies are abolished in 2020.
The system is widely criticised as unfair, as most functional seats have fewer than 1,500 voters and the electors include companies, some of which have multiple votes.
"It is controversial to admit you are defending a 'small-circle election'; even the Beijing-loyalist camp dare not say it openly," Tse said.
This article appeared in the South China Morning Post print edition as: Tse admits Beijing-loyalist backing