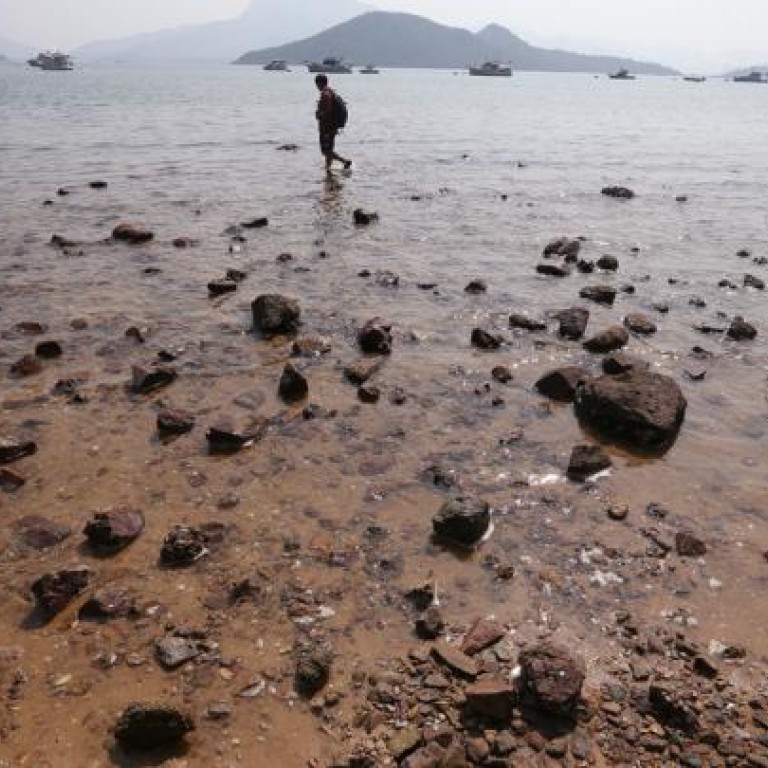 Lung Mei beach project doomed to fail, expert warns
Pollution and lack of waves in the area would turn beachgoers away, says marine ecologist
The man-made beach planned on the Tai Po shoreline is doomed to fail because of environmental factors, a marine ecology scholar says.
Professor Brian Morton said pollution of the Tolo Harbour and a lack of waves to keep the sand white would make the HK$200 million project at Lung Mei "time, effort and money spent for nothing".
Morton, who spent 33 years researching Hong Kong's marine environment before he retired in 2003, said he would "almost certainly advise against [the project]".
He was speaking as a coalition of green groups prepared to take their grievances about the project to the Legislative Council's complaints division after an estimated 3,000 people rallied against it outside the government headquarters on Sunday. Lawmakers had in July approved funding for the project.
An emeritus professor of the University of Hong Kong and a laureate of the United Nations Global 500 Forum, Morton was the first to call for marine conservation zones in Hong Kong.
He said he would have "severe reservations" about swimming anywhere in the Inner Tolo Harbour, where the beach is planned, because of health-threatening pollution.
Morton also said that wave action that had "aerating effects" on sand and turned it varying degrees of white might not happen at Lung Mei.
"In the absence of significant waves due to its extremely protected location, any sand put there to create a bathing beach would quickly become brown and unattractive for bathers," he said.
"Locals fear loss of Lung Mei beach" Video by Hedy Bok
The rocky, muddy shore at Lung Mei is a disappearing habitat in the city and should be protected for its rich species, Morton said. Opponents of the beach project say the site is home to 200 species of marine animals, including some rare species.
Green Sense, representing a coalition of 16 green groups opposing the project, will meet the complaints division of the legislature on November 19.
Tai Po indigenous villager and former regional council member Chan Ping - who first proposed a beach in the area - said the project would compensate villagers for their loss of virgin beaches to the adjacent Plover Cove reservoir.
"They dug two large holes in the Tolo Harbour to take the sand away in the 1960s, and then all the sand on the natural beaches was gradually lost to the harbour," he said.
Chan first asked the government to study the possibility of restoring a beach along the six-kilometre coastline between Sha Lan and Ting Kok, and the Lung Mei idea was later endorsed by the regional council in 1996. But the project was shelved after the council was disbanded in 2000.
This article appeared in the South China Morning Post print edition as: Lung Mei beach doomed to fail, expert warns