DPP
Get more with myNEWS
A personalised news feed of stories that matter to you
Learn more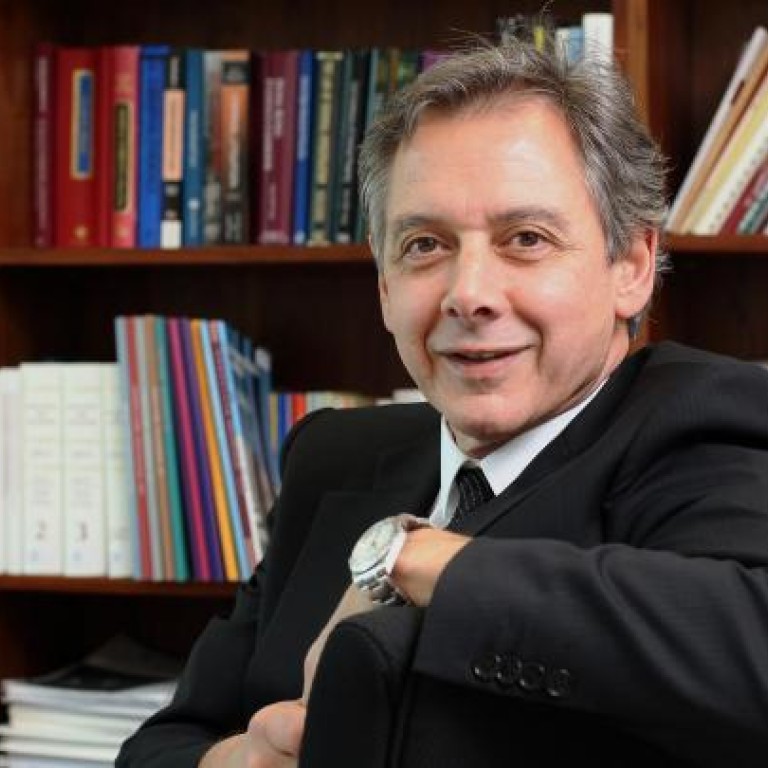 Calls for independent chief prosecutor for Hong Kong rejected
Despite mounting pressure for new role amid a series of high-profile corruption cases, current chief Kevin Zervos says system is 'working well'
The chief prosecutor has dismissed suggestions that there is a pressing need for Hong Kong to have an independent director of public prosecutions (DPP).
Kevin Zervos SC said it was "too simplistic" to call for an independent DPP without looking carefully at how the post would function.
He said the most important thing was to ensure whoever was responsible for deciding how prosecutions were handled did so with the utmost integrity, honesty and professionalism, while being open and accountable.
Final decisions on prosecutions currently rest with Secretary for Justice Rimsky Yuen Kwok-keung.
Zervos was speaking after a previous director, Grenville Cross SC, and the chairman of the Basic Law Institute, Alan Hoo SC, pushed the idea of an independent DPP amid a series of high-profile corruption and misconduct cases involving government officials and tycoons. Such an appointment has also been "examined" by the government.
He said the Department of Justice examined the matter last year and had exchanged views with the Bar Association in June.
"The system is working well as it currently exists," he said.
"We have a good accountability mechanism in place. We have independent decision-making in relation to prosecutions." Zervos also said the chief prosecutor should not hold the position for too long, with a term of about seven years most appropriate.
"It is healthy to have a change of personnel because it brings in new thinking and new approaches," he said.
Asked if he was suggesting that Cross, who held the position for 12 years, had been in the job too long, he said: "I don't agree with a long-term appointment."
Justice secretaries have from time to time handed the decision on a prosecution to the director in sensitive cases.
The former and current secretaries gave prosecution power to Zervos in the bribery case involving the Kwok brothers of Sung Hung Kai Properties and former chief secretary Rafael Hui Si-yan to avoid a conflict of interest.
He was also handed the misconduct case involving former secretary for development Mak Chai-kwong for the same reason.
But Cross said this was not enough and the public needed to be reassured that all prosecution decisions were made by a politically neutral chief prosecutor.
"Justice must not only be done, it must be seen to be done," he said. He added that the city should follow other common law jurisdictions such as England and Wales. The prosecutions branch said in its annual review last year that the idea of an independent DPP had been examined and was still under discussion.
Also last year, the Department of Justice said in a letter to the Legislative Council that an independent chief prosecutor would contravene the Basic Law.
This article appeared in the South China Morning Post print edition as: Calls for independent prosecutor dismissed