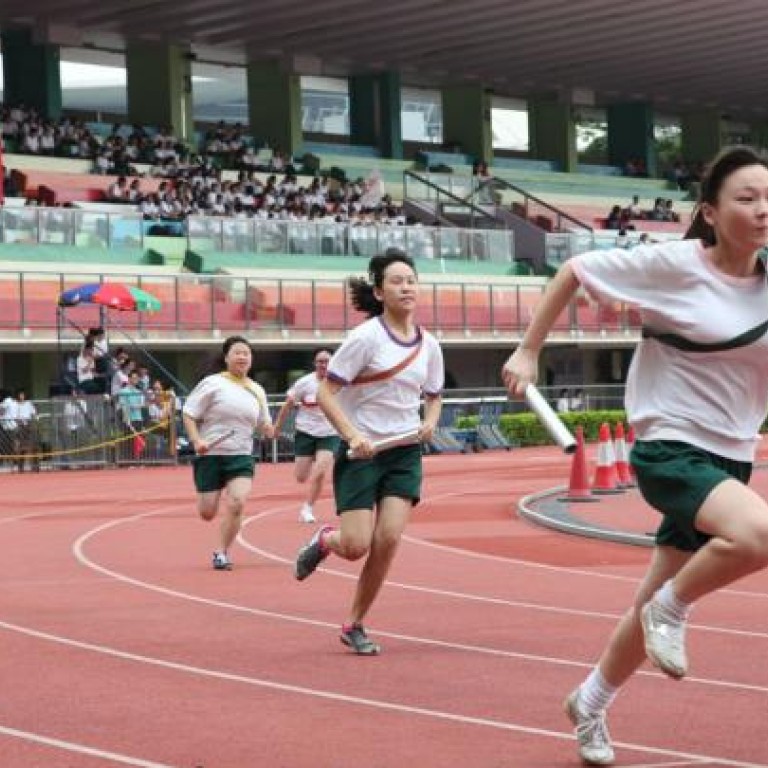 Wan Chai Sports Ground will be demolished in 2019
Wan Chai facility will be demolished when Kai Tak complex is completed in 2019
A popular sports facility in Wan Chai will be demolished when the sports complex in Kai Tak is completed in 2019, Secretary for Home Affairs Tsang Tak-sing revealed yesterday.
While some politicians oppose the plan, surveyor Charles Chan Chiu-kwok estimated that the site, if designated for office use, could be sold for HK$36 billion and would relieve the serious shortage of office sites in central business areas.
Wan Chai Sports Ground, near the Convention and Exhibition Centre, is used by many schools and athletes. But Tsang told lawmakers in a home affairs panel meeting that people could use the Hong Kong Stadium in So Kon Po when the Kai Tak complex was ready.
"By then, the one in So Kon Po will become the major sport venue for residents of Hong Kong Island," he said, "As to what will be built on the Wan Chai site, it will be a decision to be determined by the government."
Wan Chai Sports Ground was often booked for events and training by schools and athletes, who could use the world-class facility in Kai Tak in the future, he said.
The government had floated the idea of demolishing the sports ground to make way for phase three of the Convention and Exhibition Centre in 2009. There was public opposition because of worries that it would worsen traffic congestion in Wan Chai, and the proposal was eventually set aside. Tsang's revelation yesterday has triggered opposition from Wan Chai district councillors and a lawmaker, who said that they opposed the demolition plan, and that the government had neglected people's needs.
"I don't think the schools can afford the facilities at Hong Kong Stadium, and the district needs some open space," said the council's vice-chairman, Stephen Ng Kam-chun. He also said Hong Kong Stadium was less popular.
David Wong Chor-fung, vice-chairman of the council's sport committee, said: "The location of the stadium and the one in Kai Tak are not convenient. Developing the site into offices will also create traffic gridlock. I hope the government will conduct an extensive public consultation."
Despite the attractive land revenue that could be generated from the plan, Chan said Hong Kong Stadium was not a suitable alternative for Wan Chai Sports Ground. "The stadium is more like a place for events, instead of daily sport activities."
The lawmaker for the education sector, Ip Kin-yuen, said that Hong Kong Stadium was too costly to rent.
This article appeared in the South China Morning Post print edition as: Sportsground to be torn down