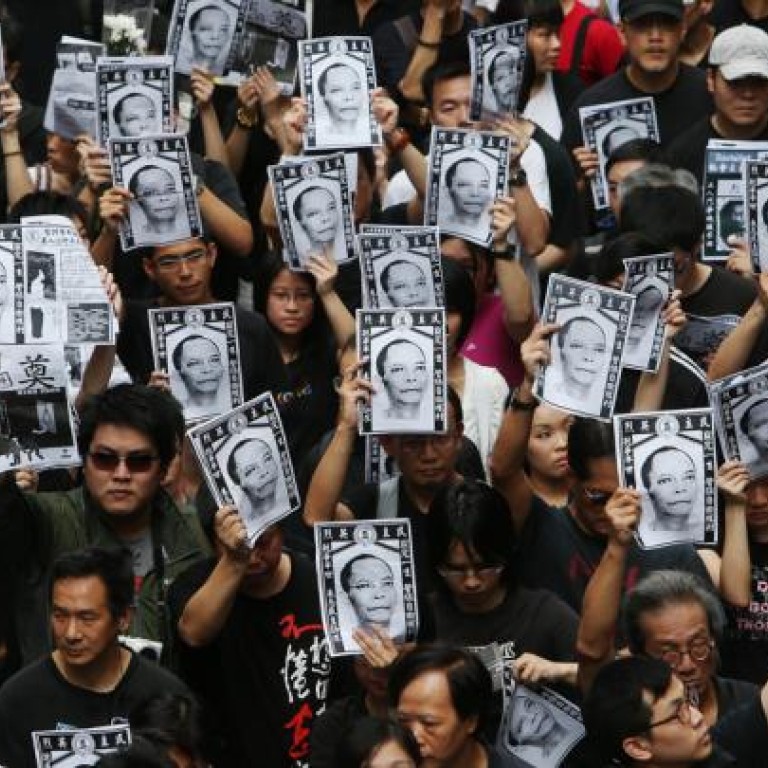 Record number prosecuted under tough Public Order Ordinance
45 charged under ordinance last year, compared with a total of just 39 since the handover
More protesters were prosecuted last year under the Public Order Ordinance - which carries harsher penalties than other laws commonly used in such situations - than in any year since the handover.
Police laid charges under the ordinance against 45 protesters, compared with a total of 39 between 1997 and 2010. At least three cases were heard by courts in the past two months.
The 45 were among 444 protesters arrested - mostly in three massive protests - and 54 prosecuted in total, police figures, released at the request of the , show.
Activist Icarus Wong Ho-yin said political prosecutions were becoming more evident since "heavy-handed" Police Commissioner Andy Tsang Wai-hung took office last year.
"The government is suggesting that these protests were affecting public safety," said Wong, who was among eight people given fines and suspended sentences last month after being convicted of unlawful assembly under the ordinance.
"It is like the central government suggesting national security is affected by protests."
He said protesters used to be charged with causing a nuisance in a public place, obstructing a police officer or assaulting a police officer, with jail terms ranging from three months to two years.
But the maximum penalty for unlawful assembly under the Public Order Ordinance is three years when dealt with in a magistrate's court or five in higher courts.
Benny Tai Yiu-ting, an associate professor of law at the University of Hong Kong, said police were legally justified in choosing an offence with a more severe penalty as a deterrent.
Director of Public Prosecutions Kevin Zervos SC said decisions were made independently based on a reasonable prospect of conviction, assessment of evidence and public interest, and discretion was sometimes used.
"There has been an increasing number of demonstrations and increasing number of instances where there has been aggressive and sometimes violent behaviour," he said.
The number of public meetings and processions increased from 1,190 in 1997 to 6,878 last year, police figures showed.
A police spokesman said officers would consult the department of justice before laying charges that might be sensitive and controversial.
This article appeared in the South China Morning Post print edition as: Record number prosecuted under tough protest law