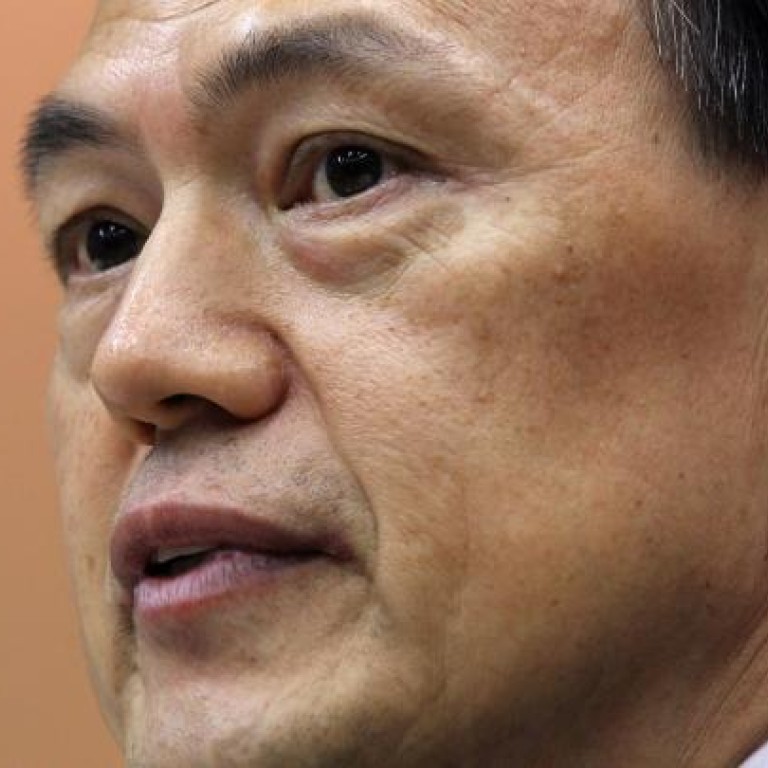 Privacy watchdog warns smartphone owners over personal data
Privacy commissioner finds many in city havea 'low sense' of the risks that mobile phone applications can have for data stored on them
The privacy watchdog has warned of Hongkongers' "worrying" lack of privacy awareness when using their smartphones.
The Office of the Privacy Commissioner for Personal Data issued the warning yesterday after a survey it commissioned found more than half of respondents did not know what personal information stored in their smartphones could be accessed by the apps they download.
"Hong Kong people have a low sense of privacy awareness in the usage of smartphones," Privacy Commissioner Allan Chiang Yam-wang said. "They do not understand the potential risks. This is worrying."
The office also revealed that it had received 14 privacy complaints regarding smartphone apps as of September this year. It is the first year that the office has received any such complaints.
In the survey, conducted by the Baptist University's Centre for the Advancement of Social Sciences Research in July, six out of 10 - 58 per cent of the 1,013 polled - said they do not know what information in their smartphones could be accessed by the apps they download.
It also found that half those polled did not know that social networking apps could access their smartphones' contact list and store the names on a server. Just over half - 53 per cent - did not use such protective measures as keylock or antivirus software to protect information on their smartphones.
The office's information technology adviser, Henry Chang Chung-yee, said some people liked to store their ATM password on their smartphones' contact list, not knowing that some social networking apps could access the list.
Chang said he had tested Hongkongers' privacy awareness earlier, while attending a conference. He opened a Wi-fi network under the name of the conference, and several people thought that the network he opened was the official network and used it.
Chang said he was able to access those people's smartphones without them knowing. "People really should not use any unreliable Wi-fi network," he said.
The privacy commissioner said that even though app developers might not need phone users' personal information, such as contact lists, photos and locations, they might think it is a good idea to obtain it first in case they needed it in future. When asked if some developers sold personal information they collected to third parties, the commissioner said that would have to be established by investigations.
"If people suspect that their personal information has been passed on, they should lodge a complaint with my office," he added.
The commissioner did not reveal the nature of the 14 complaints received, as investigations are ongoing, saying only that they are related to privacy issues with downloaded app.
The maximum penalty for a privacy offence can be two years in prison and a fine of HK$50,000.
This article appeared in the South China Morning Post print edition as: Smartphone users lax about privacy