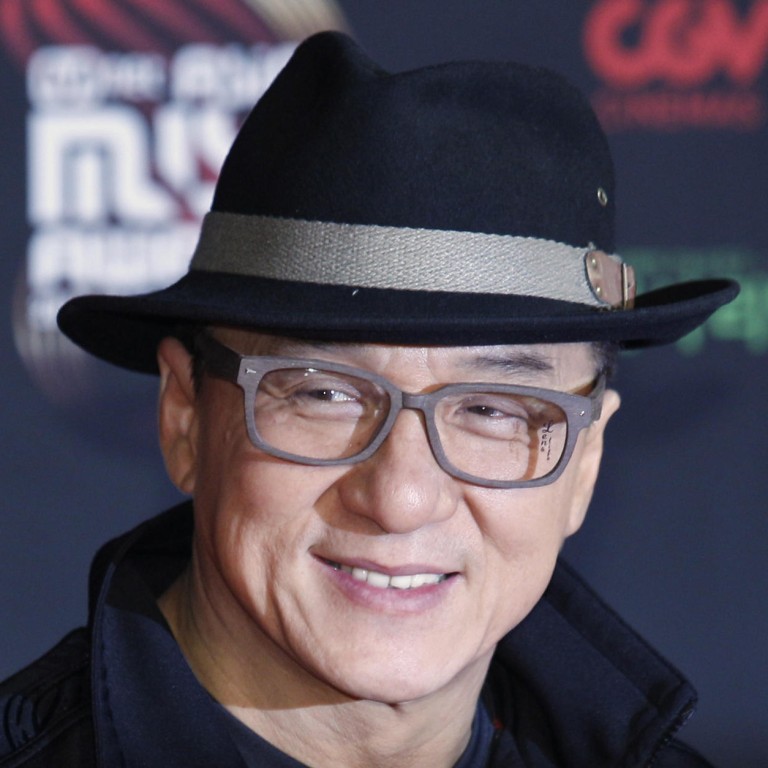 Jackie Chan criticises Hong Kong as 'city of protest'
Anger after movie star tells mainland newspaper his hometown has become 'like South Korea' and that it should limit the right to protest
Action star Jackie Chan is under fire again for suggesting that Hongkongers' right to demonstrate should be limited.
It is the second time in three years that the kung fu star has made controversial remarks about restricting freedoms in the city where he was born.
In an interview with - part of Guangzhou-based Nanfang Media - published on Tuesday, Chan said: "Hong Kong has become a city of protest. The whole world used to say it was South Korea. It is now Hong Kong.
"People scold China's leaders, or anything else they like, and protest against everything.
When Jackie Chan made this documentary on Hong Kong earlier this year, the city was his 'true love'. Watch the video
"The authorities should stipulate what issues people can protest over and on what issues it is not allowed."
In April 2009, Chan came under fire at the Boao Forum for Asia in Hainan for saying Chinese people needed to be controlled.
Answering questions about mainland controls on filmmaking, Chan said at the time: "I don't know whether it is better to have freedom or to have no freedom. With too much freedom, it can get very chaotic. It could end up like in Taiwan."
He also said that he was starting to think "Chinese people need to be controlled, otherwise they will do whatever they want".
Chan later said his remarks had been taken out of context and twisted.
The star could not be reached for comment last night.
Leung Man-tao, a Hong Kong-based cultural critic who writes columns for mainland publications, said Chan's remarks were prejudiced and would deepen a misunderstanding about Hong Kong society among some mainlanders.
"Chan doesn't bother to understand why some Hong Kong people choose to take to the streets. He just tends to think that whatever the government does is correct," Leung said.
Chairwoman of the Civic Party Audrey Eu Yuet-mee said she was shocked by Chan's comments.
"I think it's a shame for the movie industry, because the freedom of expression is fundamental to his line of business," she said. "Just as the government cannot lay down rules on what movies can be made and what can't, he ought to appreciate that there should be no restrictions on which protests can be held and which cannot, as long as they comply with the law."
Political scientist Dixon Sing Ming, from the University of Science and Technology, said: "It seems that Chan is almost detached from the daily lives of the people of Hong Kong."
Dr Ma Ngok, a political scientist at Chinese University, said the remarks reflected Chan's ignorance.
"It is a simple fact that we have the freedom of expression, and it is already accepted as a baseline of a civilised society."
This article appeared in the South China Morning Post print edition as: JACKIE CHAN HITS OUT AGAIN AT HK LIBERTIES