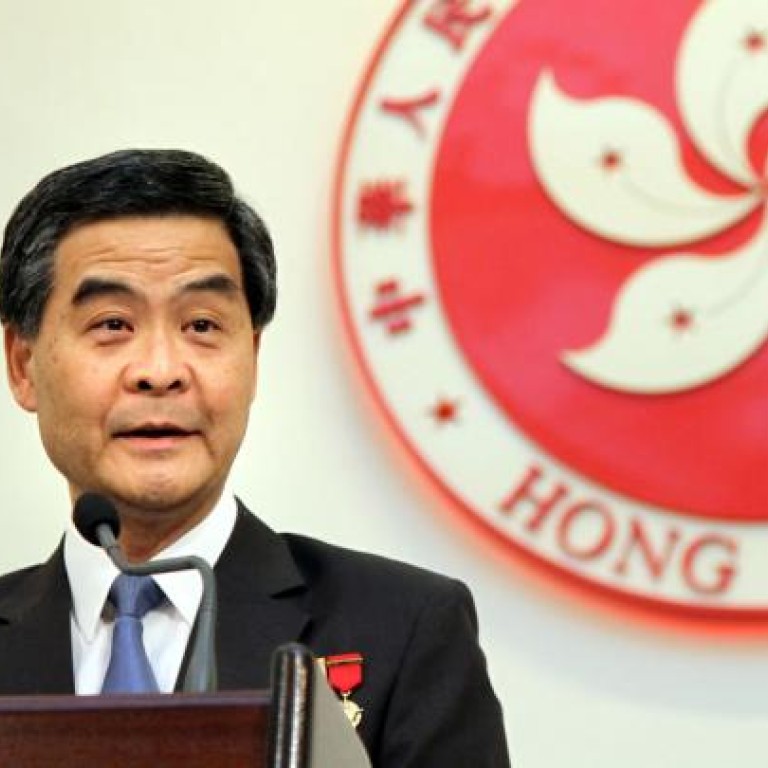 Hong Kong risks losing its 'world's freest economy' title, says report
Think tank says the small-government method that has served the city so well over the years is increasingly being undermined by bureaucrats
Hong Kong risks losing its prestigious title as the world's freest economy if the government presses ahead with its populist policies, the Heritage Foundation warned, in the release of its annual index yesterday.
The conservative American think tank wrote in its that Hong Kong, the winner of the title every year since the ranking started in 1995, scored the lowest for rule of law among the world's five freest economies.
The city ranked 12th in "freedom from corruption" and 2nd in "property rights", the two measurements for rule of law.
Describing the city's economic freedom as having been eroded in recent years, the report said: "Any further implementation of populist policies that empower the bureaucracy or undermine the principle of limited government could threaten its standing in future."
It was the first such warning since Leung Chun-ying became chief executive in July last year. Leung has proclaimed a need to adopt "big government", partly to explore alternative economic opportunities, a departure from his predecessors' attempts to stick to the small-government approach. He already introduced measures to curb property and health care demands.
Researcher Terry Miller said: "It's a very risky thing for governments to substitute their own judgments for the judgment of the market."
Hong Kong's score in the index dropped 0.6 points from last year to 89.3, a seven-year low. The foundation attributed the fall to increases in government spending relative to gross domestic product, and inflation.
This also drew the city closer to its key regional rival, Singapore, the world's second freest economy. Singapore scored 88, up from last year's 87.5. The gap between the two narrowed from 2.4 points to 1.3 points.
The next three freest economies, based on the index, are Australia, New Zealand and Switzerland. The US is in 10th place and the UK is 14th. Taiwan made 20th place and the mainland 136th, of the 177 countries and regions surveyed.
Chong Tai-leung, a Chinese University associate professor in economics, said: "Compared to the rest of the world, Hong Kong still looks pretty free. But internally, [it] has lost some freedom.
"I expect Hong Kong's rating to drop in the coming five, six years."
The acting financial secretary, Professor Chan Ka-keung, responding to the ranking, said: "The government will continue to provide a business-friendly environment while establishing an appropriate regulatory regime to ensure the integrity and smooth functioning of the free market."
The global average score was 59.6 points, a tenth of a point higher than the average last year.
This article appeared in the South China Morning Post print edition as: Populist policies 'threaten HK's reign as freest economy'