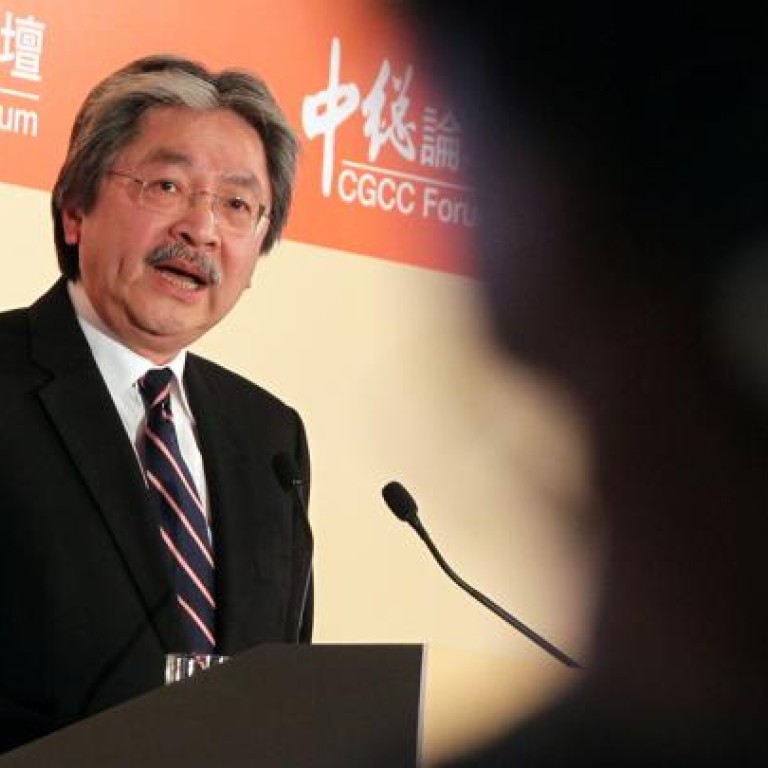 120,000 residents forgo cash handouts
About 120,000 eligible Hongkongers did not register for their HK$6,000 cash handouts by the end of the scheme last month, the government said yesterday.
Their failure to act saves the government an estimated HK$744 million in expenditure from the reserves, if an extra HK$200 "bonus" granted to registrations after March last year is taken into account.
The Financial Services and the Treasury Bureau said 6.12 million people put down their names for the money - part of a revised budget in 2011 that triggered much debate.
Registrations started on August 28 that year and ended on December 31 last year.
In his budget two years ago, Financial Secretary John Tsang Chun-wah initially proposed injecting HK$6,000 into every Mandatory Provident Fund account. The ensuing widespread rejection and political pressure prompted Tsang, whose popularity took a dive, to change the idea after a week, giving out cash of that amount to all permanent residents.
That became the first time in Hong Kong's fiscal policy history in which the government dished out cash directly, although Singapore and Macau have adopted similar practices.
But the cash-handout proposal also met with disagreement. Opponents argued that it would fuel inflation while failing to target the needy, and went against principles of financial prudence.
As the scheme got under way, reports emerged of fraudsters who obtained money or personal data by deceit as they pretended to help others, such as the elderly, register.
Chief Executive Leung Chun-ying is unlikely to agree to employing the same idea again. He reportedly told pro-establishment lawmakers that public money should be spent on people who needed it, rather than the whole public.
This article appeared in the South China Morning Post print edition as: 120,000 Hongkongers forgo cash handouts