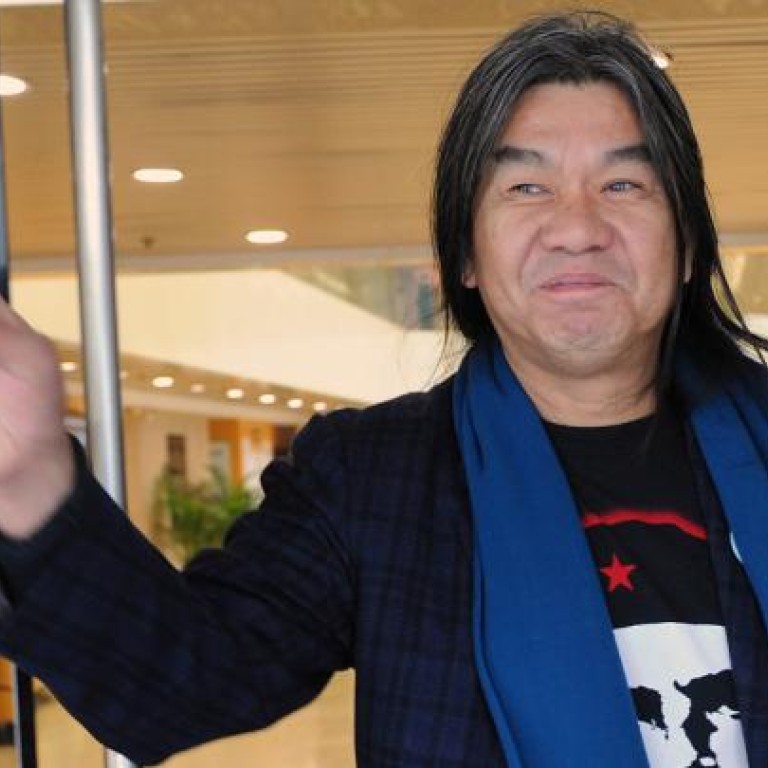 Repeat offender 'Long Hair' has fines tripled to HK$4,500
Radical lawmaker "Long Hair" Leung Kwok-hung had his fines tripled for unauthorised assembly during the July 1, 2011 march, after the prosecution sought a harsher penalty yesterday.
Magistrate Don So Man-lung, in Kwun Tong Court yesterday, admitted he had overlooked the fact that Leung was a repeat offender, but said the offence did not warrant the jail term that prosecutor Isaac Tam Sze-lok had suggested.
In Kwun Tong Court in September, So fined Leung and five others HK$1,500 each over two unauthorised assembly charges. He called it "minor guilt" given the demonstration took place on a weekend in a commercial, not residential, district.
In yesterday's submissions, Tam said Leung should be given a harsher penalty since he was a repeat offender who already had a criminal record for unauthorised assembly.
He said it was unfair to the other five defendants, who did not have this criminal record, if the court gave them all the same punishment.
So admitted he had made a mistake in his previous judgment and decided to increase Leung's fines to HK$4,500. "But the court has to emphasise that ... no violence happened [on that night]," So said. "There was no prevalence of the situation in which the protesters used their bodies to block the traffic in the protest."
The absence of violence or obstruction by the protesters did not warrant a jail term, So said.
The court earlier heard that the defendants had caused heavy congestion after the authorised march when they occupied the junction of Queen's Road Central and Garden Road, and Connaught Road Central.
The police found that 14 motorists, mainly taxi drivers, were delayed by marchers for an average of 20 to 30 minutes.
Outside court, Leung said the application by the Department of Justice to review his sentence had been politically motivated because he had initiated a bid to impeach Chief Executive Leung Chun-ying in late December.
If the magistrate had imposed a jail term of more than one month, it would have exposed the legislator to the possibility of an impeachment motion against him. The Legislative Council can expel any lawmaker who is jailed for more than one month, subject to a two-thirds majority in favour.
This article appeared in the South China Morning Post print edition as: 'Long Hair' fines tripled to HK$4,500