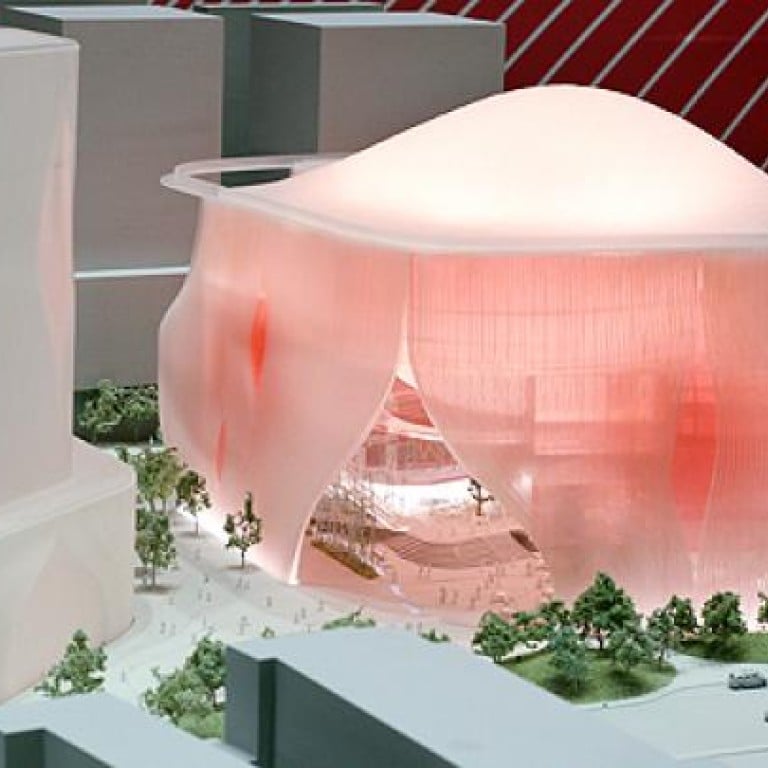 Chinese opera theatre name sparks fears of 'mainlandisation'
The use of a Putonghua term as part of the English name of the new Chinese opera theatre that will be part Hong Kong's multi-billion dollar cultural hub has touched the nerves of internet users concerned about the "mainlandisation" of the facility.
As of Wednesday, hundreds of users had posted messages on the social networking website Facebook to express their concerns about the decision to call the facility "The Xiqu Centre".
"Xiqu" represents the Putonghua characters for Chinese opera, a general term that encompasses various forms of opera from many regions.
In Hong Kong, the most popular form of the opera is performed in the Cantonese dialect and has many Guangdong-specific features. This version of Chinese opera is commonly known as Cantonese opera to a western audience.
The theatre's English title was first revealed when the government announced the results of a design competition for the opera house on December 10.
A cultural critic and assistant professor at Lingnan University, Dr Horace Chin Wan-kan, said the term "Xiqu" was only intelligible to experts, and that general public and a foreign audience would find "Xiqu" difficult to understand.
The internet users questioned why the authority would want to use a term largely strange to the city's local population and international visitors in the venue's title and were concerned that its use will do little to aid in one of the centre's key functions, that of promoting traditional Cantonese theatrical arts.
Up to 100 users in one Facebook group said they had written to the West Kowloon Cultural District Authority, which oversees the cultural hub, to oppose the use of the term in the centre's title.
"[The authority] uses Pinyin in the theatre's English name... This raises suspicion that the authorities are trying to play up to or flatter the mainland and sell-out Hong Kong," said one member of the Facebook group Hong Kong City-State Autonomy Movement.
Many online users urged the authority to rename the venue using a simpler, more understandable term in English, for example, the Chinese Opera House.
According to the authority, the theatre is a platform for various opera troupes to "interact, develop, produce the finest examples of Cantonese and other Chinese opera performances", "attract new audiences, educate and collaborate with and host international cultural programmes."
A spokesman for the authority said the term "xiqu" had been used by academics for some years to differentiate Chinese opera from Chinese-language western-style opera.
But he said the centre's English name had not been finalised yet and "The Xiqu Centre" was only a working name. He said the authority would welcome comments from the public on the English name.