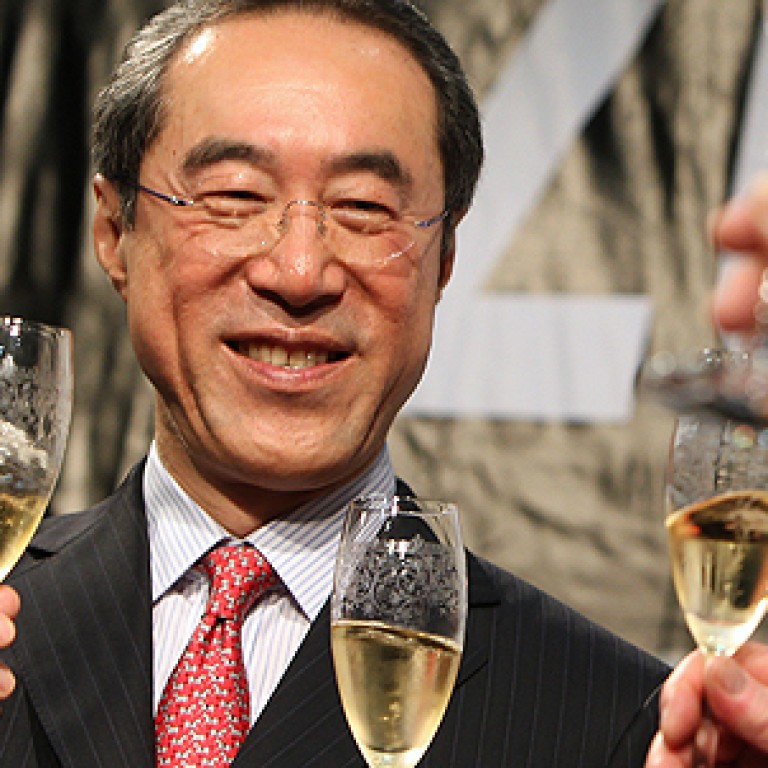 Auction time for some of Henry Tang's wine
Defeated chief executive candidate Henry Tang Ying-yen will sell thousands of bottles of wine at an upcoming auction as he culls his vast collection, according to a media report on Tuesday.
Tang, also well known as a wine collector, was quoted by on Tuesday as saying the sale was part of a much-needed culling that he could not find time to do until recently.
The former chief secretary, Hong Kong's second highest official, has largely moved away from politics after losing the chief executive election last March.
The thousands of bottles of Burgundy to be sold were "only a very small portion of my vast collection of wine", Tang was quoted as saying.
The whole of it, housed in cellars around the world, could not be consumed over "multiple lifetimes", he said.
According to information posted by Christie's on its website, the auction, entitled The Henry Tang Collection, has been scheduled to be held for two-days, on March 15 and 16.
Tang lost the chief executive election last year after media reported that Tang's luxury house in Kowloon Tong contained an unauthorised 2,400 square foot basement, which housed a wine cellar and a wine tasting room.
In 2007, as financial secretary, Tang halved the excise duty on wine to 40 per cent. The next year when he became chief secretary, his successor as financial secretary John Tsang Chun-wah went even further and abolished the duty.
At the time, the government was hoping to turn the city into an international wine hub, alongside New York and London, on the back of a growing market in the mainland.
In fact, according to wine writer Philippe Espinasse, Hong Kong was the top wine auction centre in the world in 2011 and, as of early December of last year, was set to retain the title again in 2012 thanks to the reduction of the excise duty to zero in 2008.