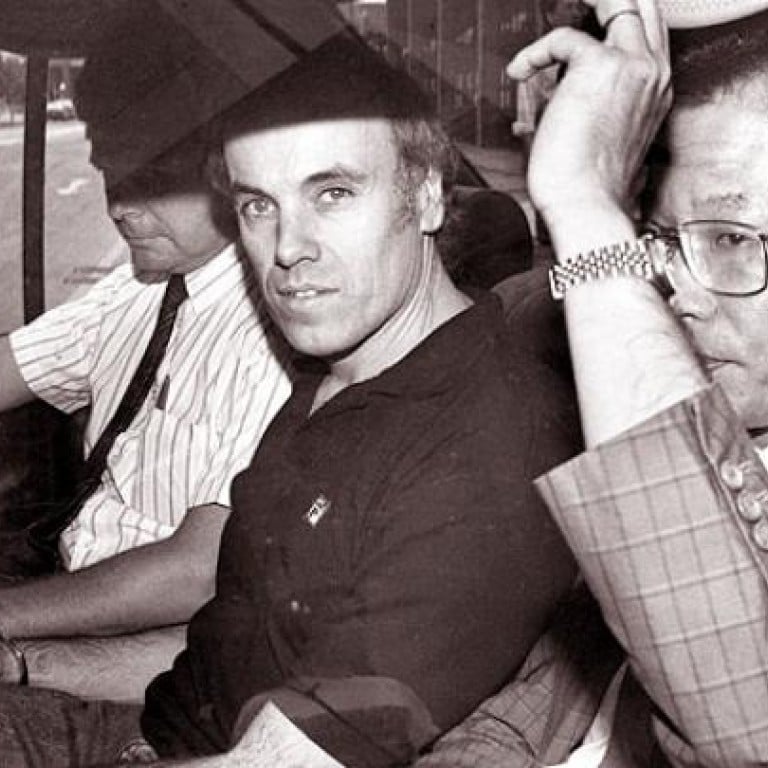 Fury as corrupt ex-Hong Kong prosecutor Warwick Reid sets up new legal firm
Anger and disgust in HK as disgraced lawyer Warwick Reid, jailed for taking bribes in 1990, sets up as a legal specialist in New Zealand
A top Hong Kong prosecutor jailed for corruption has caused outrage in the city by reinventing himself as a legal services expert.
Warwick Reid, a former acting deputy director of public prosecutions, was sentenced to eight years in 1990 for taking HK$12.4 million in bribes. He was deported to his native New Zealand after serving four years.
But Reid, the most senior legal figure to be jailed for corruption in Hong Kong history, has now set up a company in his hometown of Tauranga.
ReidLegal - run by Reid, 65, and daughter Cassie - says on its
website
it provides "legal experts, specialising in employment law and legal services". The pair are careful to point out they do not act as lawyers. Because of Reid's criminal past, he cannot practise law here or in New Zealand.
Also, Reid's career biography on the site fails to mention his fall from grace here and a later term behind bars in New Zealand for perverting the course of justice in another Hong Kong case. His new venture has brought an angry and astonished outcry from the city's legal community.
Director of Public Prosecutions Kevin Zervos said: "Reid committed very serious crimes in Hong Kong as a lawyer and it is a matter of grave concern that he can provide legal services in another jurisdiction."
Zervos said he found it astonishing that someone whose offences struck at the very heart of the justice system should be allowed to offer legal advice of any kind. "He's obviously hoping that people have forgotten. But in matters this serious, it is everyone's job to make sure no one forgets," he added.
A former colleague of Reid, Clive Grossman SC, said: "There was a palpable air of disbelief when Reid was suspended pending investigation, a disbelief that turned to outrage when he … later pleaded guilty to carefully manufactured corruption.
"In order to win himself time off what was obviously going to be a long sentence, he tried to incriminate as many people as he could - old friends too. I find it difficult even today to convey the degree of not only utter outrage, but also contempt, which the mention of his name evokes."
Barrister Kevin Egan, one of the many Reid tried - unsuccessfully - to incriminate, said: "The arrogance of the man knows no bounds. There is no mention [on the website] of his conviction for selling justice as the acting top prosecutor in Hong Kong. [There is] no mention of the years he was sent to jail for these crimes.
"Also, there's no mention of the fact that he did time in New Zealand after he was deported from Hong Kong for perverting the course of justice. What an extraordinary brass neck this boy has got."
Reid did not return phone calls and e-mails asking him to comment by press time.
This article appeared in the South China Morning Post print edition as: FURY AT LEGAL FIRM OF CORRUPT PROSECUTOR