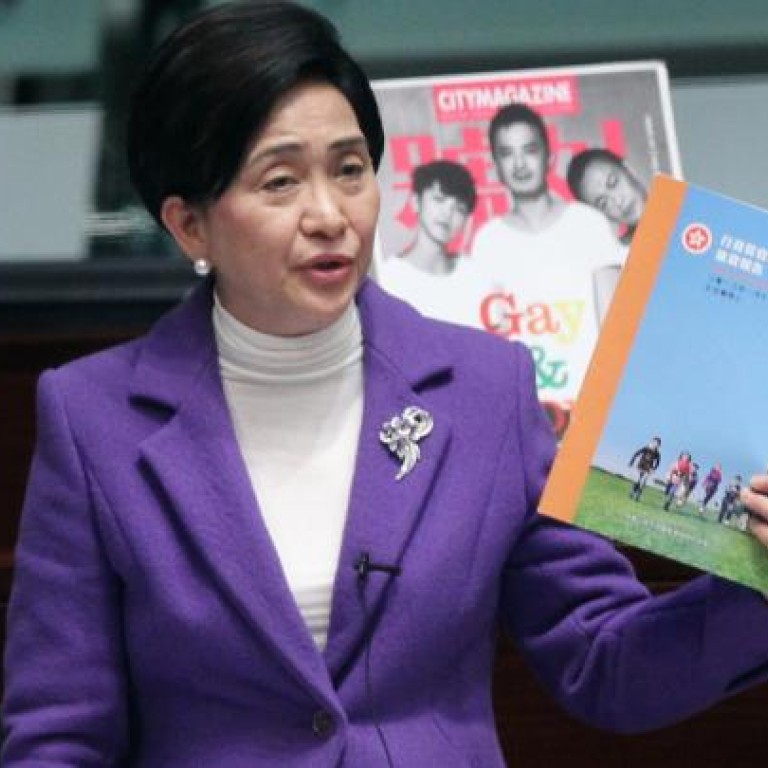 United Nations grills Hong Kong over right to vote
Human Rights Committee tells constitutional officials that universal suffrage means freedom to stand for election as well as to vote
The United Nations Human Rights Committee has raised concerns over Hong Kong's prospects for universal suffrage and over its requests to the mainland to clarify the Basic Law on issues affecting right of abode, a pan-democrat said yesterday.
Press freedom was also on the agenda as the government was called to give account to the committee in Geneva, said Emily Lau Wai-hing of the Democratic Party who sat in on the six-hour hearing on Wednesday.
"The [UN] committee is very concerned about universal suffrage and when the chief executive and the legislative council will be fully directly elected," said Lau.
"They also want the administration to make it clear that election by universal suffrage does not only mean people having the right to vote, but it should also mean that people should have the right to stand for election," she added.
Lau said government representatives at the hearing, who included the Constitutional and Mainland Affairs Bureau's Undersecretary Lau Kong-wah and Permanent Secretary Chang King-yiu, were not very forthcoming with their answers.
"They just said they would start consulting the Hong Kong people at the right time," said Emily Lau.
The committee will issue a report on the hearing at the end of the month as part of the International Covenant on Civil and Political Rights signed by the colonial government in 1976.
Emily Lau said the committee spent a lot of time asking about government referrals to Beijing on interpreting the Basic Law. It is an issue that has arisen in an ongoing right of abode case brought by domestic helpers, with judges yet to deliver their decision on a government request to get clarification from the mainland.
The committee questioned what impact this would have on the rule of law and judicial independence. She added: "They also talked about the definitions of offences such as treason and subversion … which they think are very vaguely worded."
Lau added that the administration responded that they currently had no plans to review this.
Concerning press freedom, the committee cited the case of a reporter detained by the city's police after shouting out a question at then-president Hu Jintao about the events of June 4, 1989.
They also cited a letter sent by lawyers for Chief Executive Leung Chun-ying to the after a column linked him to triads.
And it asked whether RTHK, as a government department, could operate freely. Lau said the administration responded that RTHK has its own charter and did have editorial independence.
This article appeared in the South China Morning Post print edition as: U.N. grills city over right to vote