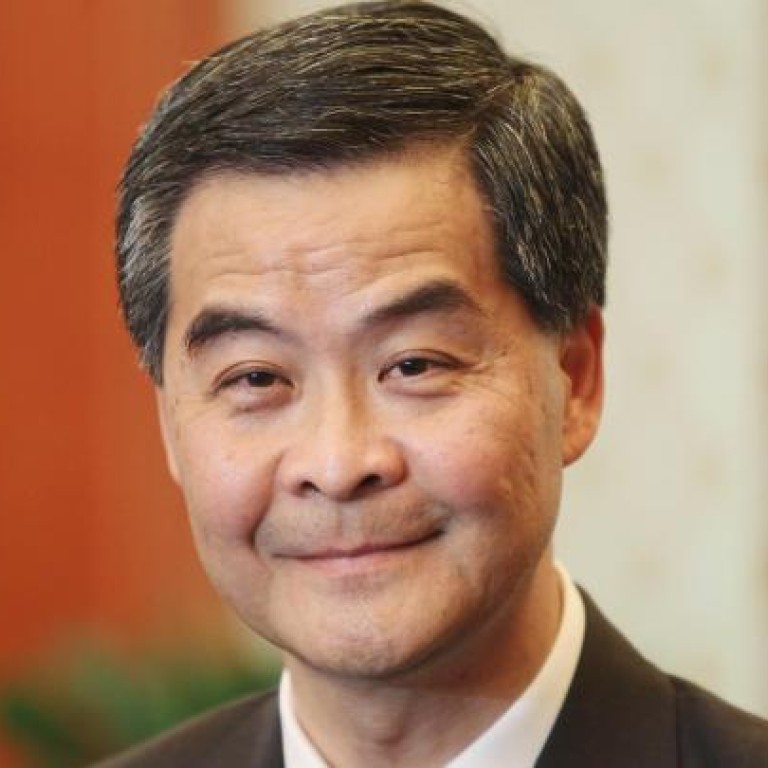 CY Leung to meet Xi Jinping in Beijing and explain cross-border policies
Chief executive will also meet Premier Li Keqiang and may have talks with Minister of Public Security Guo Shengkun during three-day Beijing trip
Chief Executive Leung Chun-ying is expected to get fresh backing from President Xi Jinping and Premier Li Keqiang when he meets the new state leaders in Beijing tomorrow.
Hong Kong's leader will use his trip to the capital to explain his cross-border policy to officials and gain their support.
Leung arrived in Beijing yesterday, just as the new central government line-up was announced. He will spend the next few days meeting new ministers and heads of departments whose work is related to Hong Kong.
The highlight of the trip would be his meeting with the "two state leaders", according to a Hong Kong official.
He will make a short trip to the nearby city of Tianjin before returning to Hong Kong on Wednesday.
Among the officials he may meet is Minister of Public Security Guo Shengkun .
Secretary for Security Lai Tung-kwok is travelling with the chief executive.
Leung and Guo will likely discuss issues including a possible tightening of requirements for mainlanders to visit Hong Kong.
The chief executive's stated policy of putting Hong Kong people first - and particularly the drastic curbs imposed on milk powder exports to the mainland - has raised eyebrows in Beijing. Although top leaders are backing Leung fully in public, in private some officials have voiced concerns. Some were particularly unhappy that Leung did not give them advance notice before announcing the curbs, a source said.
Leung is expected to explain the policy and help officials understand that the limit on baby formula exports is only temporary and was introduced in urgent response to strong public reaction in Hong Kong.
"He has some explaining to do," said Bernard Chan, a Hong Kong delegate to the National People's Congress (NPC).
This is Leung's third official visit to Beijing in three months. Other agencies that he may visit include the People's Bank of China and the National Development and Reform Commission.
Leung may also meet Politburo standing committee member Zhang Dejiang , the new head of the NPC, and Li Yuanchao , the new vice-president.
In Hong Kong, Secretary for Food and Health Dr Ko Wing-man said he hoped the curbs on infant formula exports introduced this month would not undermine the relationship between the city and the mainland.
"We have repeatedly said that this is a last resort, and not directed against individual travellers, because the [city's] government does not have a negative attitude towards individual travellers," he said.
The measures were directed at parallel-goods traders, he added.
"I really don't want to see this incident influence the relationship between people in Hong Kong and on the mainland."
This article appeared in the South China Morning Post print edition as: Leung to explainhis cross-border policies to Xi