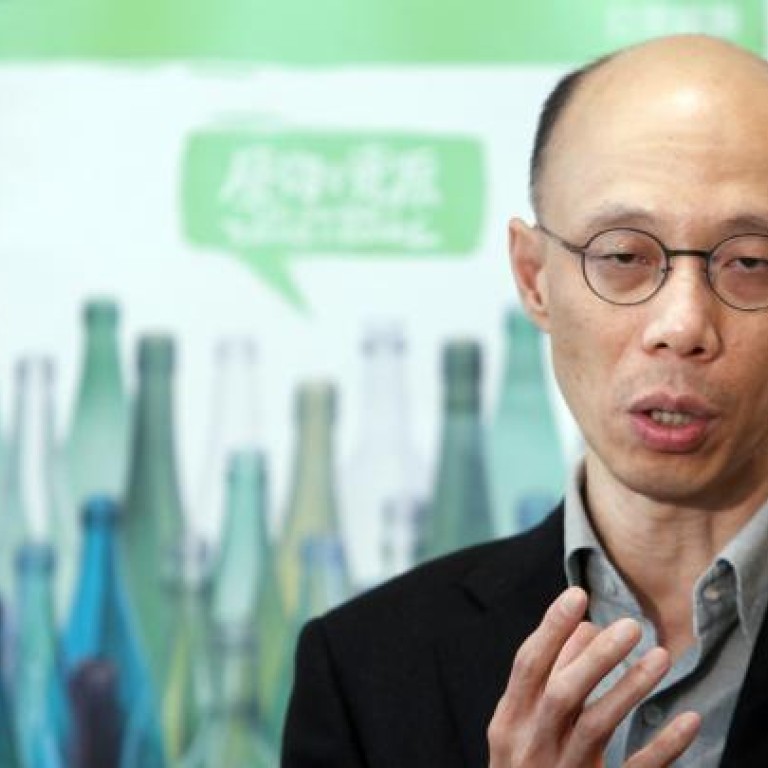 Light pollution task force at impasse after 20 months
From legislation to a light curfew, group still cannot find a plan of action after 20 months
Resistance by vested interests in the tourism, advertising and property trades has stymied the work of a government-appointed task force on light pollution, a member of the group says.
Little agreement has been reached, despite 20 months of discussion, Edwin Lau Che-feng, director of general affairs with Friends of the Earth and one of 19 task force members, said.
"From the need for legislation to the time when the lights should be off, there is no clear consensus," Lau said. The key problem was that tourism, advertising and property interests refused to compromise, he said.
Fellow task-force member, Professor Chung Tse-ming of the Polytechnic University's department of building services engineering, disputed Lau's claims.
"I didn't find that in the meetings," Chung said, while confirming a lack of agreement.
The group was set up in August 2011 to provide guidelines on light nuisance and energy wastage. It was intended to last one year, but was extended to work until July 31 this year.
Lau said that while voluntary guidelines endorsed by the task force suggested switching off external lights after 11 pm, some members said it should be postponed to midnight.
"Someone said less lighting means less safety for tourists, while others said keeping the lights on was necessary as many tourists were still shopping in the streets after 11pm," he said.
Lau believes that a voluntary approach is doomed to fail.
"Without a law, nothing can be done," he said.
Secretary for the Environment Wong Kam-sing said more regulatory elements would be introduced, but did not say whether he meant legislation.
But Chung was "unsure" if the members could come up with concrete proposals before their term ended. He said the group had been unable to reach an agreement over whether a law was needed and what time lights should be switched off.
"Legislation is a very complex issue," he said, adding that there was enforcement difficulty over regulating the brightness of exterior lights. "It is a nuisance to the public asking people to switch off lights mandatorily at certain times. After all, some places always need lights."
The government said yesterday that the task force would consult relevant stakeholders later this year before submitting its recommendations.
This article appeared in the South China Morning Post print edition as: Taskforce on light pollution at impasse