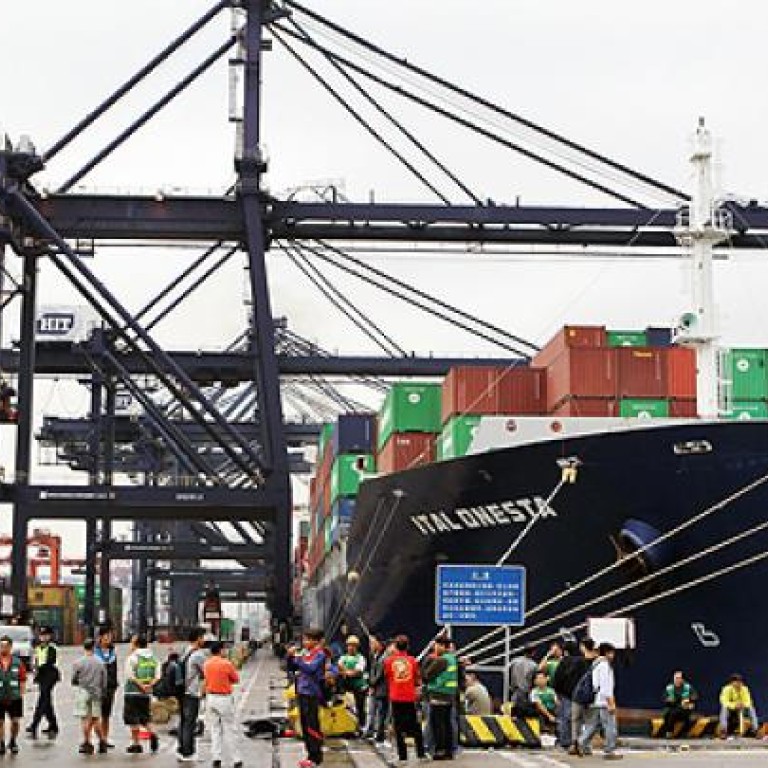 Dock workers strike continues for second day
Hong Kong dock workers' union and supporting organisations called on the public to donate tents, water, food, clothes and other materials to the workers
Dock workers strike continues for second day About 200 dock workers continued to strike on Friday, vowing to stay at the Kwai Tsing Container Terminals until their wage demands were met.
The dock workers' union and supporting organisations called on the public to donate tents, water, food, clothes and other materials to the workers.
The workers, employed by contractors, said their wages had dropped over the past 15 years, and inflation was making it hard for them to make ends meet. They said their wages were cut from HK$1,456 a day in 1995 to HK$1,030 in 2006, then raised to HK$1,315 in 2011. The workers want the rate increased to HK$1,600.
The dock workers blocked a section of the terminal, forcing trucks to use other routes, and demanded to talk to port operator Hongkong International Terminals directly. The workers marched to the offices at the port of the two major contractors – Everbest and Comcheung – in the morning, vowing to stay on strike.
Labour Department representatives arrived at the terminal in the afternoon to facilitate negotiations. Stanley Ho Wai-hong, of the Union of Hong Kong Dockers, said Everbest representatives wanted to negotiate with workers in the afternoon, but the workers left after the company refused to let the union attend.
The Labour Department said it would continue to monitor the case.