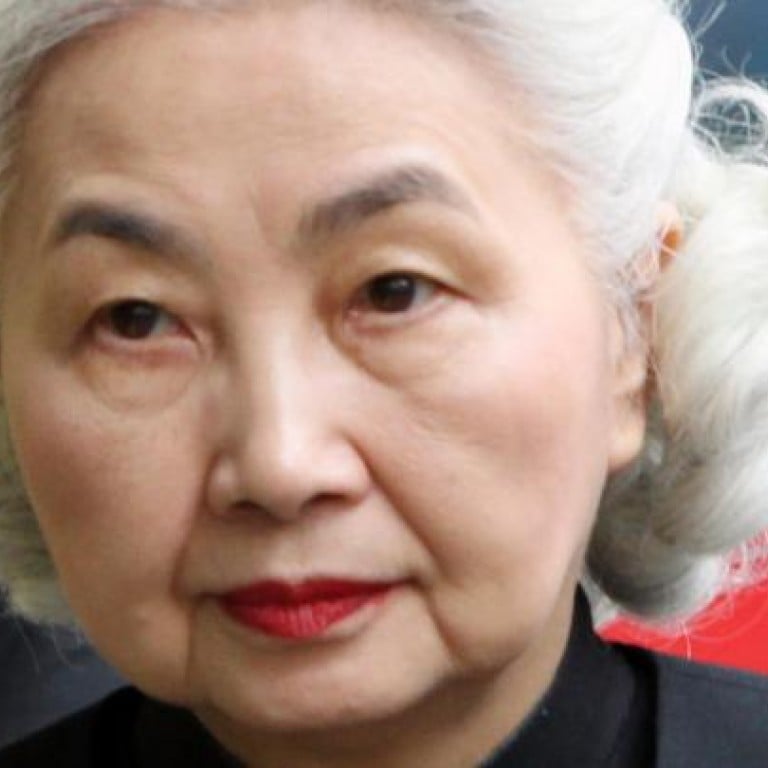 Elsie Leung warns against 'stupid' votes in 2017 chief executive race
Ex-justice secretary thinks universal suffrage can be perfected after 2017
If Hongkongers are "stupid enough" to vote for a chief executive candidate who does not meet Beijing's criteria of "loving the country and loving Hong Kong", they should not blame Beijing for the consequences, former justice secretary Elsie Leung Oi-sie says.
However, the veteran Beijing loyalist thinks such a vote unlikely.
"Why would Hongkongers vote for someone [who does not fulfil the criteria]? If we are stupid enough to do so … something against common sense, we shall not blame the central government for the consequences," she said yesterday. "I believe doing so will just do harm to ourselves."
She also said that achieving a perfect form of universal suffrage for the 2017 chief executive election would not be possible, nor would the vote mark the end of the city's political reforms.
Leung, vice-chairwoman of the Basic Law Committee of the National People's Congress, urged those involved in the electoral reform debate to be peaceful and rational.
"Democracy cannot be done overnight," she said on a Commercial Radio programme. "It is impossible for universal suffrage in 2017 to be perfect, but it does not mean it cannot be accepted. A vote for each Hongkonger in the chief executive poll is a step forward we should take."
Leung also shed light on the possibility of further electoral reforms after 2017. "Like many other countries, the political system will not remain in the same stage forever. We can have universal suffrage in 2017, but it is not the final destination [for political reform]," she said.
Leung said the criteria for the city's chief executive - which include not confronting the central government - set out by Qiao Xiaoyang , chairman of the NPC Law Committee last month were not new.
She added that it was too early to judge whether whatever electoral reforms were proposed would violate the International Covenant on Civil and Political Rights.
"There are age restrictions, for example, for chief executive candidates. The point is that these restrictions cannot be unreasonable," she said.
Joseph Cheng Yu-shek, convenor of the Alliance for True Democracy, said Leung's remarks showed a lack of trust in Hongkongers. "[Her message] is clear, that you are stupid and I will fix everything for you. Isn't this a humiliation to the seven million Hongkongers?" Cheng said.
Hongkongers were rational and trustworthy, he said, and would elect a chief executive who works for their interests.
Cheng insisted that no primary election or vetting would be acceptable in the 2017 race.
Civic Party leader Alan Leong Kah-kit also questioned Leung's view that 2017 need not be the end point in the development of universal suffrage. "It can be a starting point only in the sense that it already complies with the internationally recognised 'universal and equal suffrage' principles," Leong said.
This article appeared in the South China Morning Post print edition as: Don't vote stupidly, Elsie Leung says