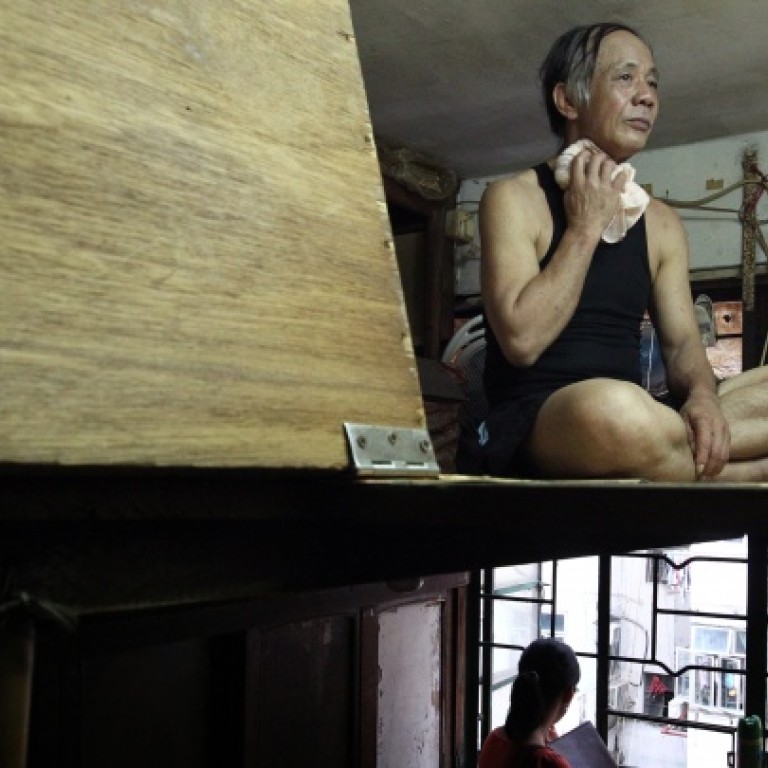 Minimum wage rise won't help city's poorest, figures show
Wage floor goes up to HK$30 as of today, but government figures indicate it will do little to better the lives of the city's bottom earners
The hourly minimum wage goes up from HK$28 to HK$30 today but government figures show it will not benefit the city's worst-paid 10 per cent of workers, prompting calls from unionists that it should go up further.
The figures also show that the number of vacancies in sectors such as cleaning and catering has gone up dramatically since the law came into effect in May 2011, as workers in those fields quit to take up less physically demanding jobs when the pay levels became similar as a result of the wage floor. Restaurant bosses said this had made it difficult to maintain staffing levels.
Confederation of Trade Unions policy researcher Poon Man-hong said the HK$30 "definitely" needs to go up to HK$35.
"The government used the 2011 figures to come up with the new level and said at the time about 300,000 people would benefit. However, the latest figures show this is not the case," he said.
The latest figures from the Census and Statistics Department show that the 10th percentile of the city's workforce made HK$29.30 an hour on average between May and June in 2011.
This figure went up to HK$30.60 a year later, meaning that a new minimum wage of HK$30 will not affect them.
Some 180,600 people made HK$28 an hour between May and June in 2011, while 327,200 made less than HK$30.
In the same period a year later, only 90,100 people made HK$28 and 210,300 made less than HK$30.
The minimum wage has also seen a rise in vacancies in certain sectors. Openings in cleaning jumped 104 per cent to 1,650 in December 2012, compared to a year earlier. Vacancies in manufacturing, catering and retail also climbed 42 per cent to 2,770, 33 per cent to 10,920, and 22 per cent to 7,560, respectively, over the same period.
Simon Wong Ka-wo, president of the Federation of Restaurants and Related Trades, said the HK$30 level is already too high for small-to-medium-sized restaurants to endure.
He added that an increase of 7.1 per cent - from HK$28 to HK$30 - may not seem much, but there is a ripple effect that should be taken into consideration. He expected the eventual increase in wages to be around 10 per cent since more experienced staff with pay levels beyond the minimum wage will also ask their bosses for an increase.
"Business in the past few months has slipped. The bookings situation is not desirable, even for 'golden week'," he said, referring to the national holiday that starts today.
He added that it is becoming increasingly difficult to recruit staff, and foresees bosses replacing manpower with machines where possible.
Lau Kwong-choi, director of the Banyan Group, which runs 10 restaurants, said the price of ingredients had gone up by about 15 per cent since the minimum wage came into effect. Rents had also gone up by as much as 50 per cent, he said, making it very difficult to run a restaurant business in Hong Kong.
But he said he had so far increased prices for diners by only a few percentage points because he feared further rises would push them away.
This article appeared in the South China Morning Post print edition as: Minimum wage rise won't help poorest