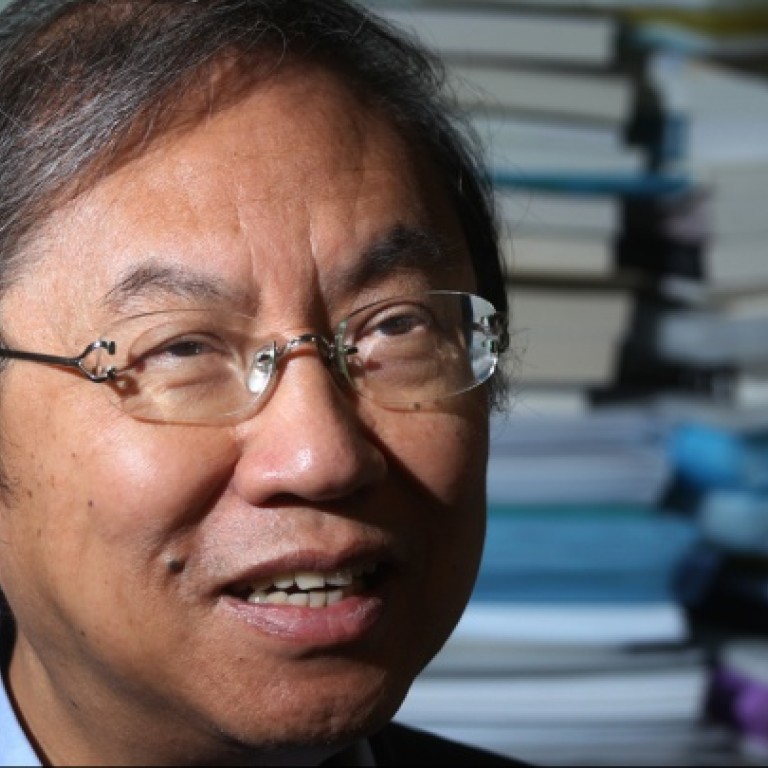 Pan-democrats to roll out 2017 suffrage plan six months early
Lawmakers hope consensus will help counter government's message on chief executive vote
Pan-democratic lawmakers are set to unveil their blueprint for achieving universal suffrage in 2017 by the end of next month after reaching a consensus on the principles to adopt for the next chief executive election.
The Alliance for True Democracy, which comprises the camp's 27 legislators, from 12 political groups, had originally planned to wait at least six months longer before issuing its proposal.
The plan is expected to touch on the size and composition of the future nominating committee for chief executive candidates, and the interpretation of the "democratic procedures" prescribed in the Basic Law.
Alliance convenor Joseph Cheng Yu-shek said a statement of consensus would be published on Wednesday, after which a group of academics would be commissioned to draft a proposal that fitted the consensus.
The group would comprise eight or nine political scientists, including Chinese University's Ma Ngok. Cheng expected the alliance would be ready to announce its tentative proposal by late June.
"You may say the alliance's work flow has now been fast-tracked," said Professional Commons chairman Charles Mok. "The gap between parties over electoral reform is not as big as we thought and we want to come up with a proposal sooner so public discussion can be more focused."
Civic Party leader Alan Leong Kah-kit said the proposal would help the camp take back the initiative. "The central government is trying to convince Hong Kong people of its version of universal suffrage and we must be prepared to counter it," he said.
The consensus will probably stipulate there should be no screening mechanism and equal rights to nominate a candidate, be nominated for election and elect a chief executive. But there is debate about details, including the formation of the nominating committee.
Leong said his party would propose a 1,200-strong committee be formed by one person, one vote. Each candidate would need to secure the support of one-eighth of the committee to stand for chief executive.
People Power chairman Christopher Lau Gar-hung said the party would suggest the committee be formed by 3.2 million voters citywide and anyone who got 50,000 endorsements could become a candidate.
Ma said the academics would consider whether suggestions from the various parties were compatible with submitting a single proposal.
Elsie Leung Oi-sie, a vice-chairwoman of the Basic Law Committee, earlier called on the pan-democrats to come up with a proposal for electoral reform.
This article appeared in the South China Morning Post print edition as: Democrats to roll out suffrage plan six months early