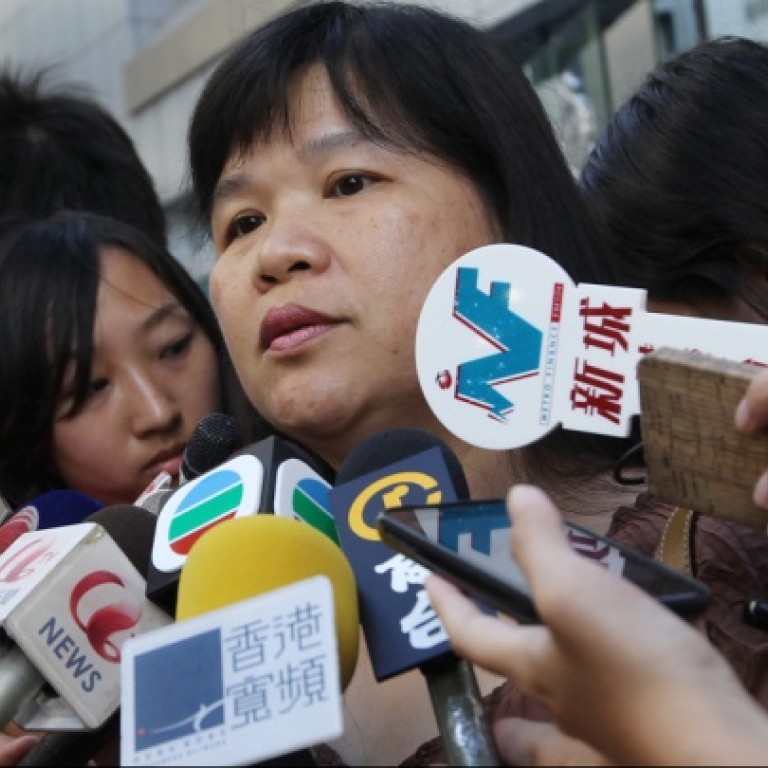 Hong Kong ranks 72nd in US report on press freedom
City slipped a place from last year because of Beijing's efforts to influence media, group says
Growing government restrictions on journalists' access to information have contributed to the decline of Hong Kong's free press, says a United States report on press freedom.
The report by US social concern group Freedom House ranked the city 72nd in press freedom, down from last year's 71st and 2011's 70th place.
The survey covered 197 countries and territories, ranking each and rating them as either "free", "partly free" or "not free".
Hong Kong retained its status since 2009 as "partly free", but China as a whole, which ranked 179th, was rated "not free".
"[The decline of Hong Kong's rating] reflects growing government restrictions on journalists' access to information [and] several violent and technical attacks against reporters, websites and media entities," Freedom House said.
Beijing's efforts to influence media production in the city had intensified, it said, and these touched on internal Hong Kong politics, marking a departure from past trends in which pressure was primarily put only on reports touching on politically sensitive issues on the mainland.
The group said apart from Hong Kong, press freedom in other areas in the Asia-Pacific region, such as the Maldives, Nepal and Sri Lanka, also deteriorated.
Journalists Association chairwoman Mak Yin-ting agreed that press freedom in the city was decreasing. "The report made us uncomfortable ... [Chief Executive] Leung Chun-ying, as a chief executive candidate last year, signed the association's press freedom charter. He also promised to push for legislation for journalist's access to information, but he didn't talk about it after he was elected," she said.
Norway and Sweden were ranked first and second, respectively. The US was 26th and Britain, 34th. Singapore, rated "not free", was ranked 156th, after Afghanistan, Iraq and Qatar.
This article appeared in the South China Morning Post print edition as: HK ranks 72nd in US report on press freedom