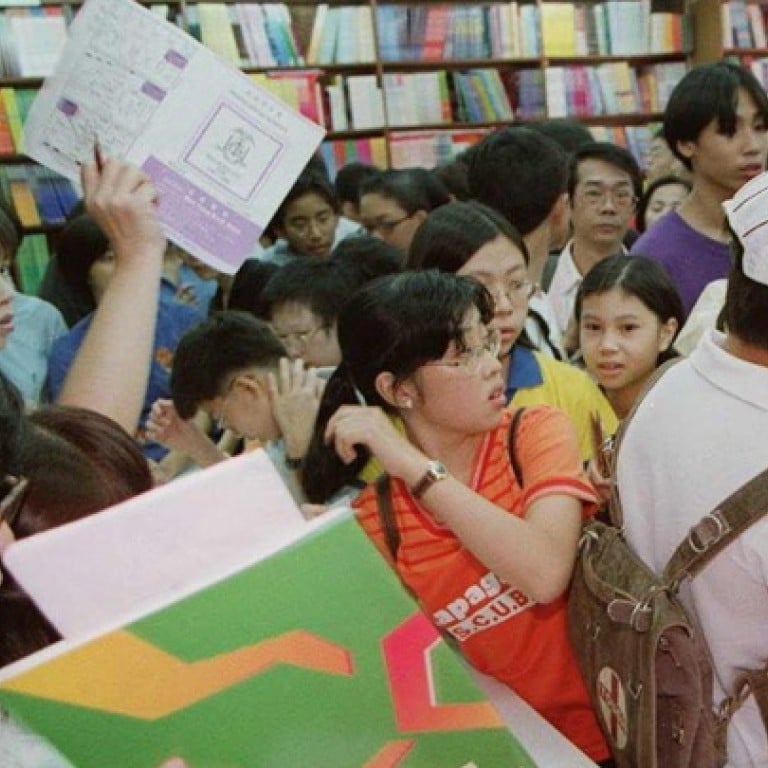 Publishers say they tried to keep rises low
Increasing cost of textbooks blamed on new secondary curriculum and shrinking market
Textbook publishers said they had tried their best to limit price rises for school textbooks, as the Education Bureau released the recommended textbook list yesterday.
Sharon Wong Yin-yue, spokeswoman of the Anglo-Chinese Textbook Publishers Organisation and Educational Publishers Association, said the school textbook market was shrinking fast because of factors such as inflation, falling numbers of pupils and the new senior secondary academic structure.
"Under the new senior secondary academic structure, a subject is divided into several units and pupils can choose to study a specific unit within a subject," she said.
"This has caused a drop in the sales of textbooks, which in turn drives up the cost."
Textbook publishers are also suffering - their numbers have fallen from about 50 before the handover in 1997 to only about 15 companies today.
The publishers said they would continue to unbundle the sale of school textbooks and teaching materials, as promised earlier.
They said 20 to 30 per cent of textbooks would also be available in electronic form at prices up to 30 per cent cheaper than the print versions.
The bureau said it was happy to see publishers had tried to bring down the cost of textbooks. The updated price rise was 3.2 per cent - 0.1 per cent lower than the figure released two days ago.
It also said the average inflation rate for the past 12 months was 4.1 per cent.
Textbooks for kindergarten pupils saw the biggest price rise, of about 4.5 per cent, compared with other categories, while prices for primary and senior secondary school textbooks went up 2.7 per cent to 3.4 per cent.
But a set of Putonghua textbooks for primary school pupils, issued by Classroom Publications, will go up from HK$405 to HK$435, a 7.4 per cent rise compared with a year before.
The price rise of textbooks for junior secondary students was the lowest, at about 2.5 per cent.
Prices for at least 40 sets, or about 30 per cent, of textbooks in this category have been frozen.
Chinese History textbooks published by Ling Kee for junior secondary pupils even saw a 1.8 per cent reduction from HK$554 to HK$544.
This article appeared in the South China Morning Post print edition as: Publishers say they tried to keep rises low