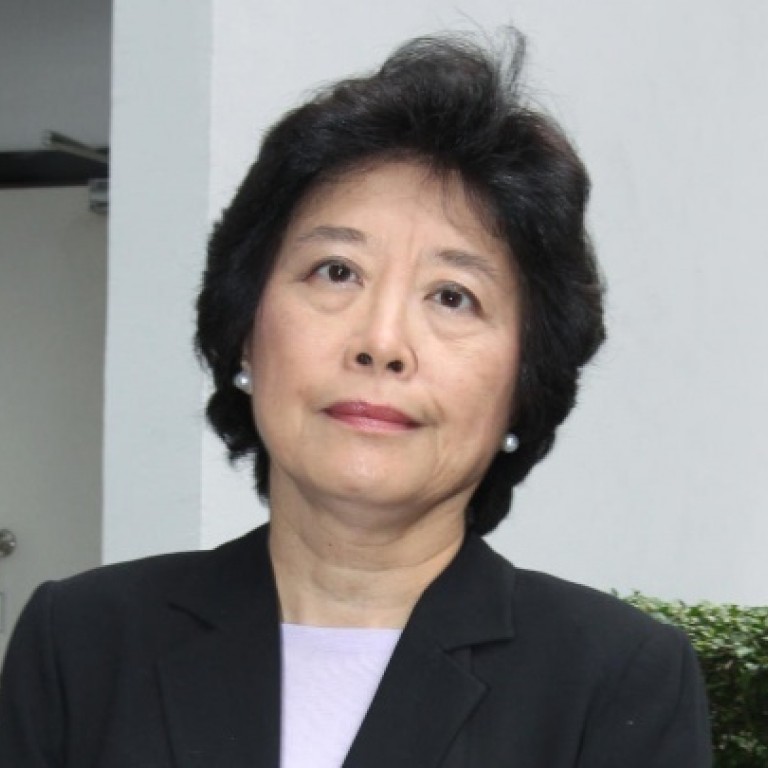 No checks done before Mak Chai-kwong got housing subsidy, court hears
Rules didn't require verification of ex-minister's application details, says retired civil servant
Two administrators had approved the housing subsidy applications by former development minister Mak Chai-kwong and assistant highways director Tsang King-man without verifying the property ownerships, the District Court heard yesterday.
Luk Ming, the retired senior executive officer who administered the private tenancy allowance scheme for civil servants in the 1980s, said the civil service regulations at the time were not as elaborate as they became after they were amended in 1999 to prevent abuse.
"Before the amendment, we would not verify the owner of the company [in the case of an applicant renting a flat owned by a company], or whether the flat is held in trust," Luk said under cross-examination by Mak's lawyer Eric Kwok Tung-ming SC.
Lau Sui-pun, who worked under Luk and handled the pair's applications, said she took all application forms at face value and did not verify the information, including the ownership of the flats for which rental allowance was requested. No land search was conducted, she added.
The civil service regulations stated that a civil servant who applied for a housing allowance was not permitted to lease a property that he, his spouse or their relatives owned or had a financial interest in.
Mak, 62, and Tsang, 57, are accused of defrauding the government of HK$700,000 by using two properties in which they had a financial interest to claim rental allowances between 1985 and 1990. Mak also faces two counts, and Tsang three counts, of using documents with intent to deceive the government.
The prosecution says the pair were the genuine owners of the flats they rented from each other. The defence has denied this, arguing that they swapped ownerships only in late 1990 when Tsang failed to sell his original flat to a buyer who did not like a tenancy agreement tied to the flat.
Mak then agreed to swap flats with Tsang and to allow Tsang to sell his flat under a "declaration of trust" - but the legal document has gone missing, the court heard.
The trial also heard testimony from Kong Shuk-fun, press secretary for Mak in his 12-day tenure as a minister in Leung Chun-ying's government.
Kong said that on July 7 last year - the day published a report showing a legal document and accusing the two defendants of cross-leasing the flats they owned - she met Mak and Tsang in the office to draft a press release.
But as some politicians during the day indicated they would report the matter to the Independent Commission Against Corruption, Kong said she advised Mak to first check the facts dating back more than 20 years.
Mak eventually decided not to issue a statement, she said. The trial continues on Monday.
This article appeared in the South China Morning Post print edition as: No checks done before Mak got housing subsidy