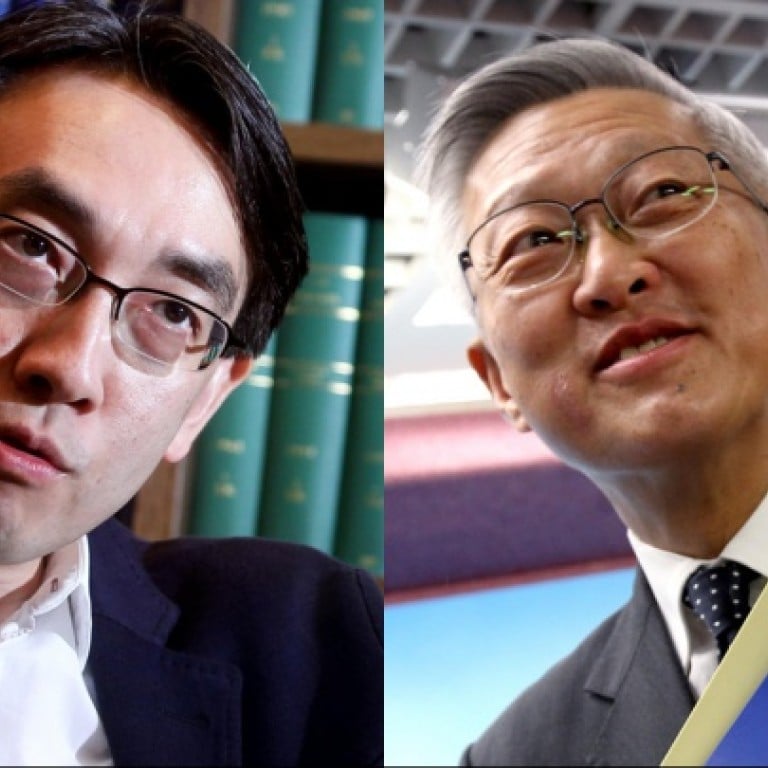 Lawyer calls for committee to gauge poll views
Senior counsel says former judges would be 'respected' as chair of independent committee
The government should set up an independent committee to gauge public views and advise on the eligibility requirement for future chief executive candidates, according to one of the city's senior lawyers.
Senior counsel Jat Sew-tong, who is chairman of two influential statutory bodies - the Independent Police Complaints Council and the Minimum Wage Commission, said a highly respected figure should chair such a committee.
He believes this is one way to solve the current deadlock over the controversy surrounding universal suffrage arrangements for the 2017 chief executive poll.
"Things can be resolved on the negotiating table as long as both sides [Beijing and the organisers of the Occupy Central movement] have sincerity in hammering out a solution," Jat told the .
He said he did not support the Occupy Central movement. "I am not a supporter of civil disobedience," he said.
"Article 45 of the Basic Law has clearly stated the framework and process for the chief executive election… But what does it mean by a 'broadly representative' nominating committee?
"There are also other issues such as the political requirement for chief executive candidates to hold patriotism and a love for Hong Kong. All these issues have to be discussed."
Article 45 states that: "the ultimate aim is the selection of the chief executive by universal suffrage upon nomination by a broadly representative nominating committee in accordance with democratic procedures." Those issues needed to be addressed and clarified through public consultation.
Jat said Chief Executive Leung Chun-ying should take the important role of acting as a bridge between Beijing and Hong Kong.
The senior counsel said the individual committee to conduct the public consultation should be chaired by "someone who is widely respected and trusted" by Hong Kong people, making retired judges such as former Chief Justice Andrew Li Kwok-nang a good choice. Jat was a deputy judge at the High Court in 2004.
Associate Professor Benny Tai Yiu-ting, the University of Hong Kong legal scholar championing the Occupy Central movement, held reservations about Jat's plan. "I believe such a committee may be more appropriate at the next stage; prior to that, there should be a civil-disobedience movement which lets the government know how pressing the people's demand is," he said.
The government said it would launch a public consultation and initiate the constitutional procedures at "an appropriate juncture", while listening carefully to the views from different sectors.
This article appeared in the South China Morning Post print edition as: Lawyer calls for committee to gauge poll views