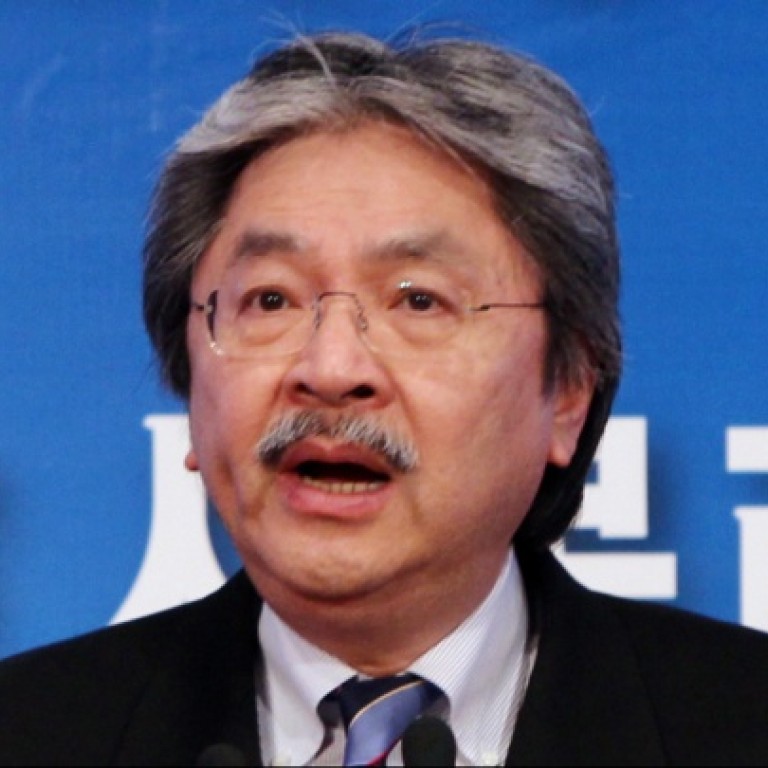 Opinion
Public Eye
by Michael Chugani
Public Eye
by Michael Chugani
Selfish car owners should be taught a costly lesson
We can't ban them, but nothing says we can't hit them hard. So why aren't we doing it? We have a gutless government. Tiny, overcrowded and polluted Hong Kong now has more than 500,000 private cars clogging our narrow streets.
That's outrageous when we have one of the world's best transport systems. Nobody needs a car here. Hongkongers own cars just for the sake of it.
Do that if you think the MTR is too demeaning. But car owners who clog our already congested roads should be made to pay a high price. Why should pedestrians breathe their filthy fumes? Why should traffic lights be timed to favour vehicles? Time the lights at the junction of Queen's Road Central and D'Aguilar Street and you'll see pedestrians get seconds of green light, but vehicles get minutes.
Some cities, notably Singapore and London, whack car owners with road pricing in congested areas. Central is crying out for that. Make the rich folks pay for congesting the area in their pricey cars. Make them pay even more for instructing chauffeurs to wait for them by double-parking and keeping engines idling. Vested interests killed a proposal in the 1980s to impose electronic road pricing. Our bureaucrats have been sitting on their butts ever since. The very mention of electronic road pricing makes them run for cover. Maybe - aside from fearing the rich folks - they also want to avoid public attention being focused on their own extravagant use of chauffeured cars at taxpayers' expense. Even middle-ranking bureaucrats are entitled to them and our officials aren't shy about abusing the perk. They use chauffeured cars even for short distances within Central instead of walking. How many senior bureaucrats have you ever seen riding the MTR? That's right, none, because they far prefer their chauffeured cars with AM licence plates.
Why waste time thinking? But that was what Financial Secretary John Tsang Chun-wah did. The four so-called radical legislators offered to end their filibuster of his budget in return for face-time with him to discuss a universal pension plan. Nothing wrong with that. Isn't politics all about give and take?
But Tsang sneered until Legco president Jasper Tsang Yok-sing insisted he would rather a sit-down between the two sides than use his power to end the filibuster. Only then did John Tsang agree to meet the radicals, but made it clear there would be no give on his part, just take. He won't consult the public on a pension plan, but will demand the radicals unconditionally end their filibuster. Maybe we should remind Tsang that "Long Hair" Leung Kwok-hung, Wong Yuk-man, Albert Chan Wai-yip and Raymond Chan Chi-chuen are directly elected legislators who won a total of 169,270 votes in last year's election. Tsang is an overpaid bureaucrat with a zero mandate from the people. Public Eye in no way condones the budget filibuster, but what gives Tsang the right to sneer at the people's representatives?
The radicals understand the public mood more than he can ever hope to. But like all our bureaucrats, Tsang thinks he knows better than the people what's good for them.
What? Yet more revelations about Timothy Tong Hin-ming's alleged misdeeds? Media reports now say he accepted about 450 pricey gifts, including wine and paintings, without the chief executive's permission during his time as ICAC commissioner. Jaw-dropping? It's more than that. We are lost for words. Surely, the situation now calls for the law to hunt him down and yank an explanation from him instead of wasting time with various toothless inquiries.