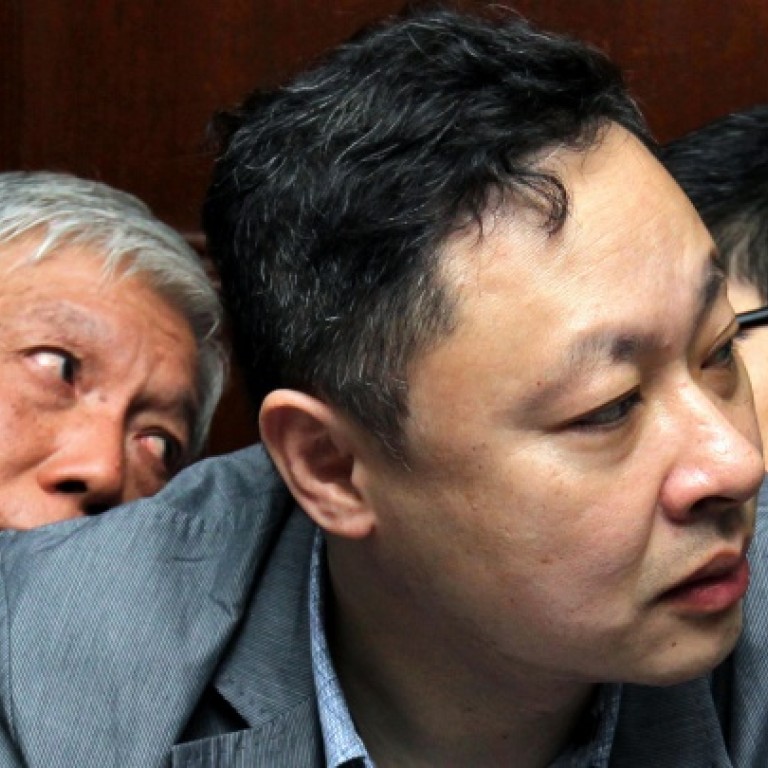 Occupy Central volunteer charged over July 1 protest
Trainee solicitor helping organise the movement is arrested nearly two years on from the incident
A volunteer at the office of the Occupy Central movement was arrested yesterday for her part in the July 1 demonstrations of 2011, prompting questions as to why it took police nearly two years to act.
Melody Chan Yuk-fung, a trainee solicitor, wrote on her Facebook page yesterday that, "I have just been arrested for the 2011 [July 1] demonstration. Now heading to Central Police Station".
A police spokesman said Chan, 26, was charged with one count of assisting the holding of an unauthorised assembly and taking part in an unauthorised assembly. She will appear in Eastern Court tomorrow.
Chan had been helping Occupy Central - a plan to rally at least 10,000 protesters to blockade Central district as part of the group's fight for "genuine" universal suffrage - with the organisation of their first "deliberation day" on June 9, which is to set the agenda of the civil disobedience movement.
In January she wrote an article about it for independent media outlet
inmediahk.net
.
Members of People Power and the League of Social Democrats rallied scores of people on July 1, 2011 to continue protesting after the conclusion of the day's annual march organised by the Civil Human Rights Front. Scuffles broke out and officers used pepper spray to subdue them.
Police arrested 231 people but charged only 19 of them, in January last year.
Dr Benny Tai Yiu-ting, one of the founders of Occupy Central, said the government hoped to create "white terror" with the arrest in a bid to suppress a peaceful disobedience movement.
"We feel discontented but hope this arrest can motivate more young professionals to join the movement," Tai said.
Hong Kong Human Rights Monitor director Law Yuk-kai described the arrest as "unbelievable" and said the public had valid grounds to suspect political motives were behind it.
"Police have to explain why it took them almost two years to take action," Law said.
Police said they had tried to contact Chan multiple times but she had refused to assist them with investigations. She was then listed as a wanted person.
They said they worked in accordance with the law and that "absolutely" no political considerations were involved.
This article appeared in the South China Morning Post print edition as: Occupy Central volunteer charged over July 1 protest